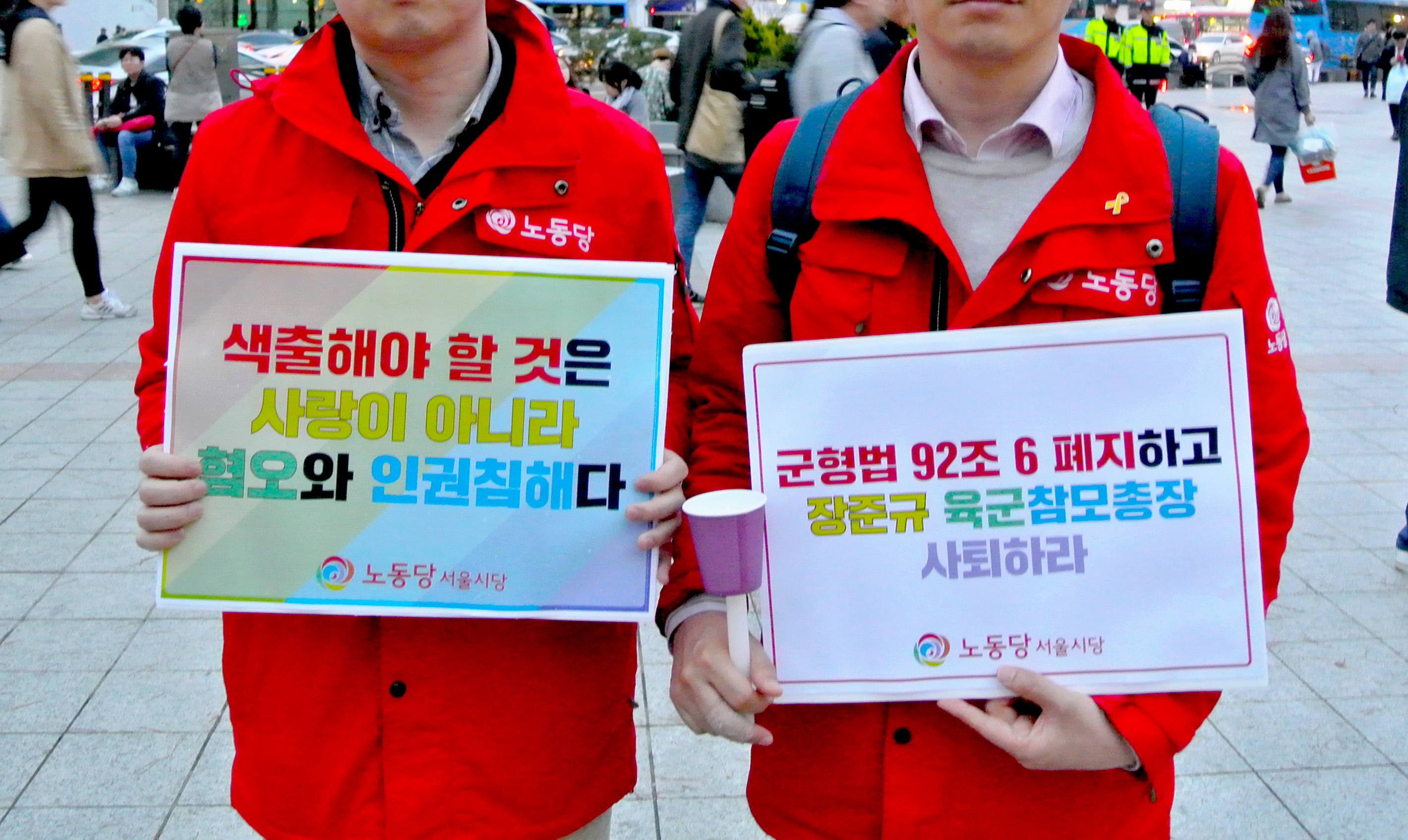 Allegation of "Gay Blacklist" Surfaces In S Korean Army
The South Korean military is currently accused of systematically tracking down homosexual soldiers.
According to the Military Human Rights Center for Korea (MHRCK), Jang Jun-kyu, Chief of Staff for the South Korean army, had ordered a probe to track down gay men in the military (not just the army). The MHRCK claims that Jang and the army's central cyber investigation team conducted a secret nationwide investigation in February and March, locating gay soldiers through phone-tapping, monitoring gay-dating apps, and conducting one-on-one investigations.
According to the MHRCK, the army's alleged attempt to establish a "gay blacklist," as the scandal is being dubbed by some local media, began after a video surfaced online sometime earlier this year. In the video, which is no longer available to the public, a male soldier is having sexual intercourse with a male officer.
So far the South Korean military has denied the MHRCK's allegations that a blacklist exists, and that Jang gave such orders. The military did admit to arresting and investigating the soldiers in the video, who violated the Military Criminal Act, whose article 6 of section 92 defines anal sex between soldiers as a crime.
The act has long been called discriminatory by human rights activists, who say it opens gay soldiers up to persecution.
The blacklist allegedly contains names of forty to fifty soldiers, at least twenty of whom are expected to be prosecuted. The MHRCK cited victims — who have not been named — saying that gay soldiers were asked invasive questions about issues such as the frequency with which they engaged in anal sex, their sexual roles, positions, and more. Interrogators then asked the soldiers to reveal the names of other gay soldiers, to add to the blacklist, the MHRCK asserts.
The MHRCK circulated a press release on Monday presenting recorded telephone calls between military interrogators and soldiers. The civic organization vowed to bring the case before South Korea's National Human Rights Commission.
Cover Image: A picture from the protests against the military's alleged "gay blacklist," held by Rainbow Action Against Sexual Minority Discrimination on Apr. 14. (Seohoi Stephanie Park/Korea Exposé)
*
For a more comprehensive look at this story, read:
Become a subscriber to access all of our content.