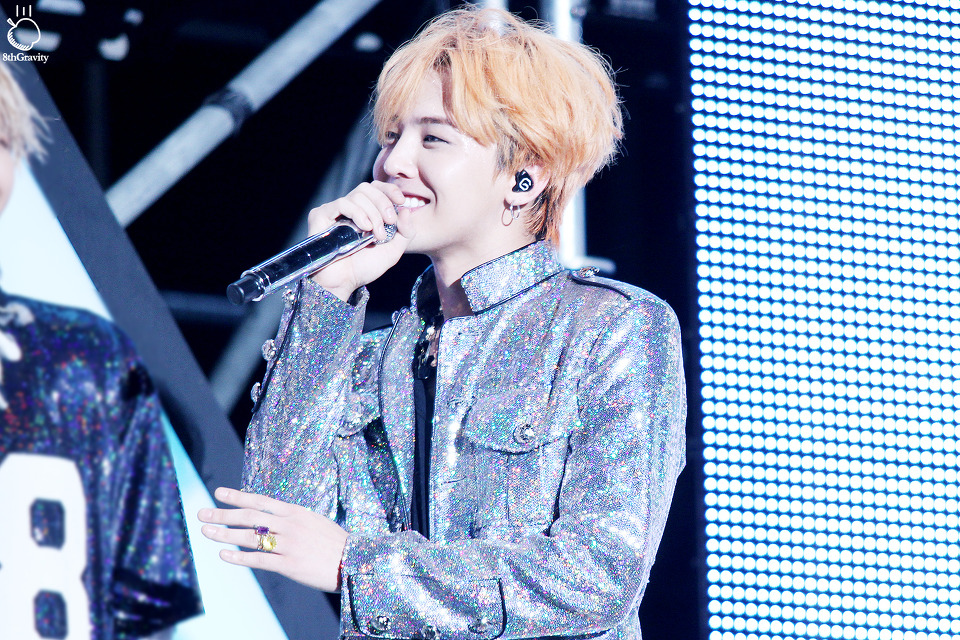 G-Dragon's "Album" is a USB: What's the Problem?
In the fifth track of his latest album, Big Bang's leader G-Dragon raps, "Right, wrong, I don't understand…. I'm not the problem, I'm the solution to the problem."
The 30-year-old rapper has long traversed a fine line between the so-called problems and solutions, simultaneously defining and defying the South Korean music industry. But with his third studio album "Kwon Jiyong" (GD's real name) — which immediately set new records by topping iTunes charts in 39 countries — this time he is making waves beyond just eccentric outfits and haughty, rebellious lyrics.
GD released his album as a USB for about 30 U.S. dollars — but you won't find any songs inside. Only a link to a special online site where you can download the tracks.
His eponymous work is questioning what really makes an album an album.
South Korean music chart Gaon announced on June 19 that "Kwon Jiyong" does not qualify as an album. It's more a download service: Sales of the USB will be reflected in the digital and download category, instead of as physical sales.
In an uncharacteristically long caption last week that has since been deleted and revised, GD publicized his stance through Instagram: "What's the problem?"
"If an anonymous person gets to decide whether an artist's work 'is or isn't an album,' is that the be-all and end-all?" he wrote to more than 14 million followers. "Of course there are pros and cons, but music's physical forms continue to change over time, from tapes to CDs to downloadable files. Isn't the most important thing creating music that lasts, that will stay with people?"
He makes a point. Certainly the music industry is ever-changing and experimental. In 2015, SHINee released limited edition cassette tapes of its "1 of 1" album. Last year, music label HIGHGRND did the same with Code Kunst's "Parachute" single.
And GD's USB format is not exactly new. Rock ballad artist Kim Jang-hoon first released a USB album in 2012, followed by boy group GOT7's debut USB collectibles in 2014 and Lee Seunggi's anthology album in February of this year.
So what is the problem in GD's case? For some, it lies in the decision to offer fans only a link — fans were underwhelmed to open the USB and not find actual song files. There is no difference between purchasing his album and an empty USB stick, many argued. As a comparison, SHINee's cassettes and GOT7's USBs were merely meant to complement regular CD sales, not sold as the primary album.
To make matters worse, some noted that the USB's red coating rubbed off easily.
GD's entertainment agency YG Entertainment responded that the supposedly poor quality was intentional and released a photo of the production process, showing workers coloring the USBs with red ink. The ink is supposed to represent the blood covering a newborn child, and even the text — GD's name, birthday and blood type in his mother's handwriting — is representative of a baby's birth tag. It's symbolic that the coating rubs off.
YG expressed disappointment at Gaon, a national music chart that calculates weekly music rankings, and said it chose to "stick to conventional forms of storing music and anachronistic approaches" of judging music. YG claimed Gaon's logic should then only include direct downloads and exclude music streaming.
The album's title track "Untitled, 2014″ is currently ranked number one on Gaon's weekly digital chart, but the USB controversy remains a question of principle, about how we can define a music album in the 21st century. For fans and critics alike, Kwon Jiyong's newest "album" continues to pose a problem without a solution.
Cover image: G-Dragon is one of South Korea's most popular K-pop stars. (Source: Tistory)
Become a subscriber to access all of our content.