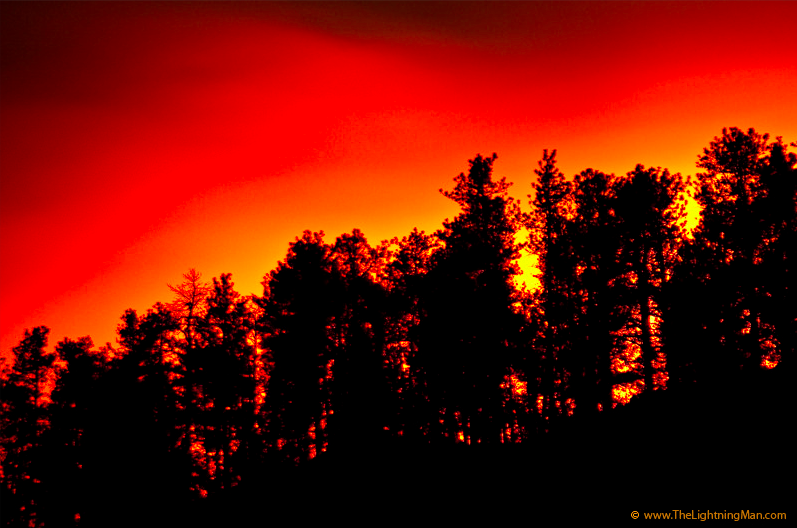 Forest Fire Alert: Where Was the Control Tower, Again?
With Moon Jae-in and the presidential election decorating the headlines, it's easy to forget the natural disaster that hit South Korea last Saturday.
Three wind-fed forest fires broke out independently in the northeastern region of the country, destroying over 300 hectares of forestland, evacuating over 500 people and mobilizing 38 thousand people to extinguish the fire. One of the most severely damaged cities included Gangneung, where the Winter Olympics will be held in nine months.
"Nothing like this has happened in nearly 30 years, where three major forest fires struck simultaneously in one day," environmental NGO Green Korea said in a report released on May 8.
Abnormally dry weather conditions this spring are posing a serious threat. 451 forest fires occurred this year alone, which is already above the annual average of 376 forest fires, calculated between 2010 and 2017.
Firefighting operations ended on Tuesday, the day of the presidential election. They were hindered by the rocky landscape, while dry air and strong winds exacerbated the fire. But natural factors were not the only challenges the firefighters had to face.
"The command center is scattered," Green Korea said. "There's no proper system of mutual assistance. If fires break out simultaneously in different areas, [the lack of a system] makes it difficult to deploy multiple helicopters within the first 30 minutes, which is the "golden time." There needs to be a [centralized] system of command for all the different equipment and manpower."
The lack of a centralized command center at times of emergency has been an ongoing source of controversy. A classic example is the Sewol ferry disaster in 2014, which killed over 300 passengers, mostly high school students. Poor government guidance and an inept rescue operation were attributed in part to a lack of an "emergency control tower."
Three years later, similar criticisms are hitting the government's response to the mountain fires.
Ko Jae-in, the head of a local village in Gangneung, told Nocut News that none of the victims had received notifications from the Ministry of Public Safety and Security (MPSS), the central government organ in charge of emergency responses at times of natural and man-made disasters. By the way, the MPSS was also founded as a reform measure by the Park Geun-hye administration after the Sewol disaster in 2014.
MPSS confirmed with Korea Exposé that they did not send out text messages warning the residents, because none at the Korea Forest Service, Gangwon province nor the city of Gangneung requested warning texts from the central government.
On his first day in office, Moon Jae-in, South Korea's newly elected president, vowed to pay keen attention to the issue at a meeting with the former acting president Hwang Kyo-ahn.
*
Although the mountain fires are officially out, hundreds affected by the disaster are still suffering. Here is a recap of what happened, and where:
Sangju, North Gyeongsang Province
The Korea Forest Service reported that the first blaze hit the north-Gyeongsang city at around 2:13 p.m. on May 6. The fire, thought to have originated in a local orchard, was put out after an hour and half, but the remains of the fire spread into a much bigger forest fire onto a nearby hill. 16 helicopters and 1,600 firefighters, soldiers and government officials were mobilized. 200 residents were evacuated. The fire claimed 100 hectares of forestland, the equivalent of 140 football fields. A 58-year-old hiker was killed in the fire and two of his family members were injured.
Gangneung, Gangwon Province
The blaze started on May 6 around 3:30 p.m. on a hill near Daegwallyeong, a mountain ridge in Gangneung, Gangwon province. Reportedly started accidentally by a hiker, the fire was first extinguished at 6 p.m. on May 7 after a 27-hour battle, but flared up again the next morning at 10 a.m., burning down 57 hectares of forest land and 30 houses. 300 residents fled, taking shelter at nearby public facilities. No fatalities were reported.
Samcheok, Gangwon Province
Again on May 6, fire broke out around 11:42 p.m. in Samcheok, another city in Gangwon province. The fire, like the one in Gangneung, is presumed to have been started accidentally by a hiker. The Samcheok blaze was put out after 72 hours, with 78 people evacuated and 270 hectares of forestland burned. On May 8, one crew member died from injury during a firefighting operation, after his helicopter got entangled in power lines and had to make an emergency landing.
Cover Image: Forest fires are increasing in an abnormally dry spring. (Source: Flickr)
Become a subscriber to access all of our content.