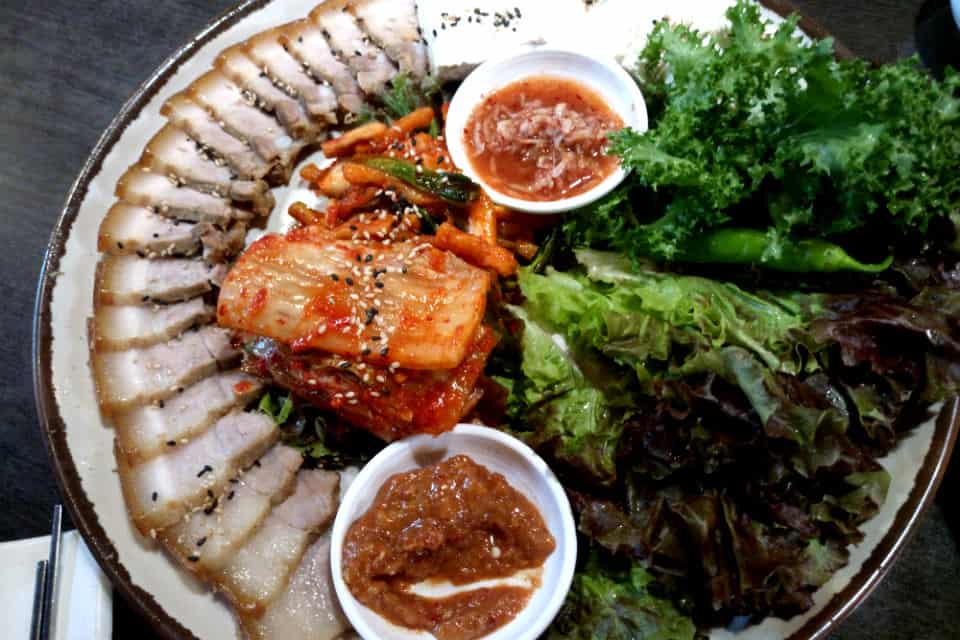 Food Porn Alert: Must Eats in South Korea
So you're coming to South Korea, and not sure what to eat? Sure, you might have heard of bibimbap and bulgogi, but there's so much more to try. Here's our list of culinary delights, in no particular order, that aren't to be missed when you're town:
1. Korean BBQ
Take your pick: pork, beef, duck, chicken… Choose your cut: belly, ribs, innards…there's something for everyone. Throw the meat on the grill, and let the fun begin. If you are the guest, you will probably not have to touch anything, but for the unlucky 'broiler,' this means cutting the meat and ensuring it is neither burnt nor too undercooked. If in doubt, play dumb and let one of the restaurant staff cook and turn the meat for you. Then, take a piece and wrap it in one of the green leaves on your table with a combination of sauce, garlic, rice, and whatever else takes your fancy. Eat in one mouthful, letting the juices dribble down your hands. Repeat.
2. Hand-Cut Noodles and Dumplings
You can't go wrong with a humble bowl of hand-cut noodles (kalguksu). Added to a meat or fish broth, these noodles are delicious any time of the year. The texture of the noodles depends on the restaurant, but a favorite is the slippery and glistening type, cut to the width of linguini but much thicker. Kalguku restaurants often serve giant dumplings (mandu), which can be added to the noodle soup, or as a side dish.
Jjimdak: Covered in a sweet black soy-based sauce, this dish is definitely something to try. Served with dangmyeon (transparent starch noodles), jjimdak brings together different textures, and can be made at varying levels of spiciness. (When in doubt, always opt for "mild.") Restaurants these days also offer the option of throwing a handful of melted cheese on top. Score.
Chinese? Korean? Say what? Watch this video for more on the history of these yummy noodles. In a nutshell: Originally from China, the recipe for the dish was modified to better suit Korean tastebuds. The result: one of the most ubiquitous foods in South Korea. Have them delivered home by just about any Chinese restaurant in the neighborhood in as little as 10 minutes. Seriously.
5. Raw Fish and Beef
The fresher the better, as they say. South Koreans love to eat raw food, the two most popular options being fish and beef i.e. tartare. Eating raw fish, which you could call sashimi (or hoe in Korean), can involve selecting a live fish and getting it gutted and sliced by the vendor. Once the gory preparation process is over, the slices are carefully laid out on a platter. Take a slice or two, dip it in a sauce of your choice (usually soy sauce with wasabi; a red sauce made up of red pepper paste, sugar and vinegar; or sesame oil with a dash of salt), and enjoy.
On the meat side of the spectrum, yuk-hoe, combining raw chopped beef with pear juice, sesame oil, sesame seeds and a raw egg yolk is considered a special delicacy. Mix everything together you end up with a yummy meaty delight. Any good beef restaurant should serve it, but Gwangjang Market in central Seoul is a hot spot if you have cravings.
6. Chicken… and Beer
Yes, that's right, chicken. Fried chicken. Korean-style fried chicken. Chicken that kicks KFC's ass. Served with beer. Referred to as chi-maek, a portmanteau of chikin (chicken) and maekju (beer). Just about every neighborhood will boast a couple or half dozen fried chicken shops. It's a national obsession. Try it.
7. Pig Backbone Stew
Gamjatang: Don't be fooled! Many people, South Koreans included, will tell you that gamjatang is potato stew since gamja means potato. But the word gamja also means "pig backbone," hence the name of this dish. A few actual potatoes are often added to satisfy those who are not in on the little secret.
8. Spicy Rice Cakes
Spicy rice cakes, or tteokbokki, is often served in street stalls by elderly ladies stirring big pans of sauce around the rice cakes. The darker the red, the spicier. Warning: your mouth might be on fire after eating these slimy rice cake bites, and not every foreigner I have met is a fan.
9. Boiled Pork
Bossam is pork belly that has been boiled in a mixture of ingredients including garlic, ginger, soy sauce, pears and the like. As at a barbecue restaurant, the meat is wrapped in a lettuce leaf with rice and sauce, giving rise to an explosion of different tastes in one go. It's delicious.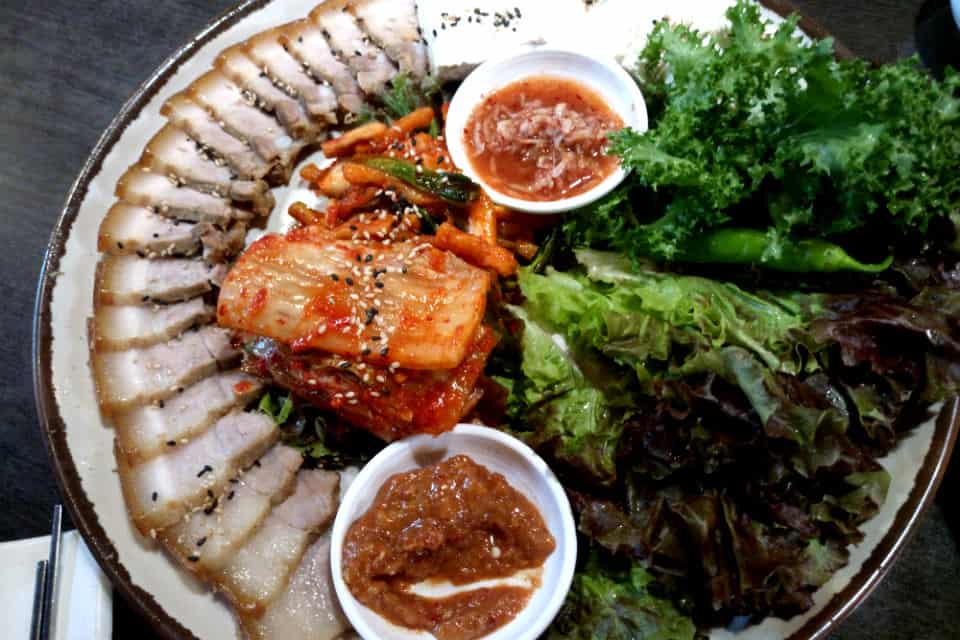 10. Home Dining
Nothing beats homemade goodness. Get yourself invited to a friend's house and have the best of Korea's cuisine, accompanied by homemade kimchi.
We invite you to share your favorites too! Have a food related query? We're accepting orders now.
*
Raphael Rashid authored this article.
Read more on Korean food:
Become a subscriber to access all of our content.