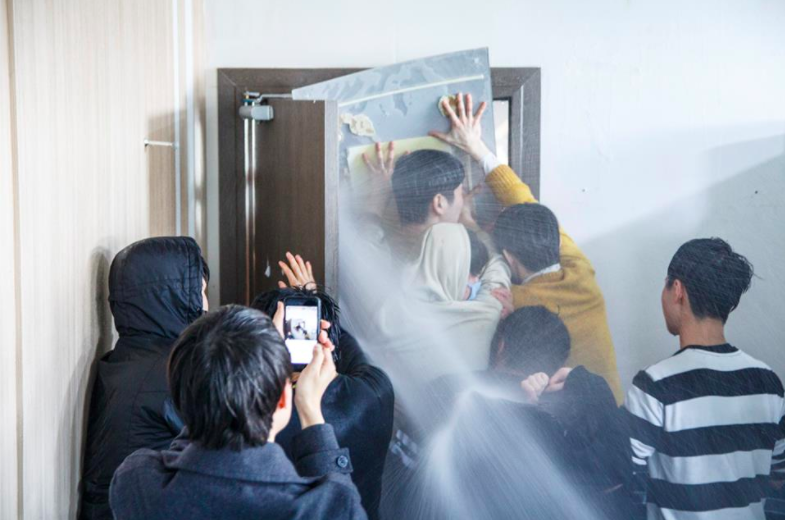 153 Forgotten Days at Seoul National University
The student sit-in at Seoul National University lasted 153 days, before being disbanded just a day after president Park Geun-hye was ousted from office. Their long-drawn protest, like many news stories, has been subsumed by the Park Geun-hye scandal. What's going on in the country's most prestigious university?
https://twitter.com/CHZ_cha/status/840466259661619200
A day after Park Geun-hye was ousted from office, the SNU administration fired water cannons at students occupying the main building, forcibly ending the 153-day sit-in.
The sit-in started last October when SNU officials unilaterally decided to establish a branch campus in Siheung, a nearby city southwest of Seoul. "The Siheung campus is a profit-oriented business: It's undemocratic and goes against the public interest the university should aim to serve," student union representatives said at a press conference.
They said students were missing from the decision-making process; when it would be many of them who would actually be inconvenienced by the new campus. Many would be forced to commute to Siheung for class and even pay for dormitory accommodation there.
SNU stated clearly that it would not force students to stay in dormitories on the new campus, but the situation deteriorated when leaked administrative documents revealed that top officials had indeed discussed such a system. (The school denied that the leaked documents were the administration's official position)
The SNU sit-in is a repetitive story in the world of South Korean universities. A similar case unfolded at Yonsei in 2012 when the school opened a branch campus in Songdo, a coastal district in Incheon over 50 km from Seoul. Despite the severe backlash from Yonsei's student union, the new campus brought commercial success for the university and an economic boost to what was once a remote satellite city.
Building branch campuses has become a major trend, embraced by South Korean universities as the 21st-century business model.
A few days after SNU fired water cannons, t
he student newspaper ran a blank front page on Mar. 13 as a sign of protest against authorities. The Siheung protests were not the sole trigger: Allegations of censorship and intervention from professors on the paper's advisory board were all part of the protest. Students say there were specific pressures to censor reports about the Siheung protests.
A top-down approach to student governance has been an ongoing issue in South Korea. This issue first triggered protests at Ewha University, when its administration decided to establish a controversial academic department without student approval. The department was cancelled, but the protests grew, spreading to issues of corruption and favoritism involving the daughter of Choi Soon-sil, former president Park Geun-hye's confidante. Eventually, Ewha president Choi Kyung-hee was forced to resign and Chung Yoo-ra was expelled.
Not all college protests gain the same level of prestige and outcome as those of Ewha Womans University. What will happen to the SNU protesters?
Cover image: SNU officials fired water cannons at students last weekend, ending the 153-day sit-in. (Source: SNU News)
Seohoi Stephanie Park wrote this report.
Become a subscriber to access all of our content.