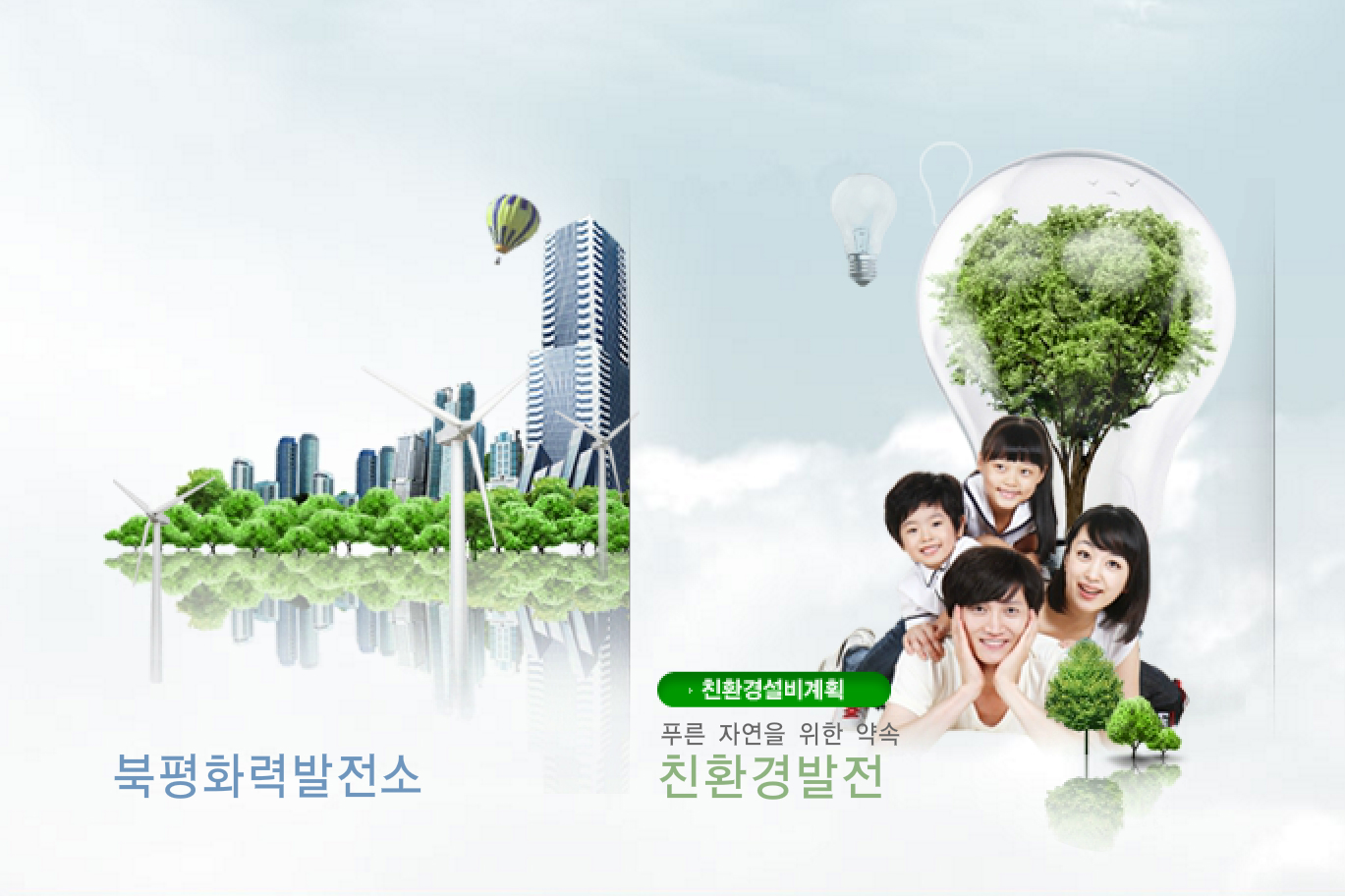 Is Greenwashing South Korea's New Black?
South Korea's controversy over coal-fired power stations continues to grow, in a country with the largest coal plant in the world. Concerns about air pollution and greenhouse emissions are rapidly darkening coal's reputation, which powers about 40 percent of the country's energy. Meanwhile, the companies building new coal plants have been resorting to some amusing online greenwashing tactics.
GS Donghae Electric Power Co. is due to open the country's first privately financed coal-fired power plant in the eastern coastal city of Donghae this year. Bizarrely, the company's website uses a synthetic image of wind turbines, trees and a hot air balloon to link to its new coal plant page: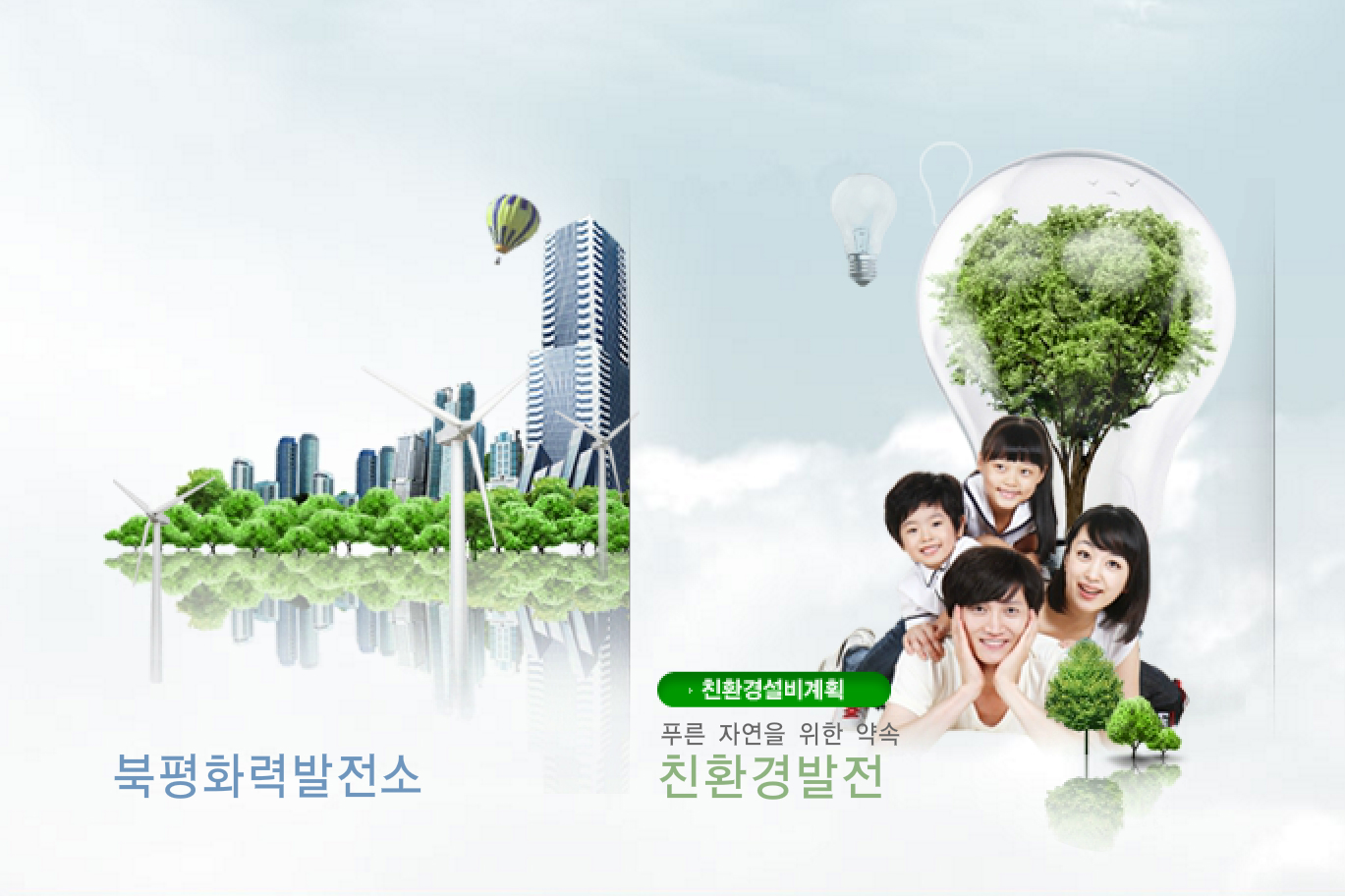 In the center of the homepage, a link titled "Eco-friendly electricity" features a happy young family with a tree inside a lightbulb in the background. It's unclear whether GS Donghae is alluding to a tiny tree or a giant lightbulb.
Meanwhile, Goseong Green Power plans to have a new 2,080 MW coal plant built by 2021 in South Gyeongsang Province. Visitors to the project website are welcomed by a super-verdant landscape of meadows, mountains and trees and a lake with a rowing boat, presented within the pages of an open book. It looks like a piece of New Zealand countryside on steroids:
Further north, the Gangneung Eco Power project will see another new coal-fired plant, also 2,080 MW in installed capacity, ready by 2020 if all goes to plan. Credit goes to website designers here for actually including an image of the proposed power plant on the site's homepage. But the caption accompanying it reads "A clear, clean environment [makes] a happy future" — surely a disingenuous slogan for a giant coal incinerator?
By the way, inexplicably accompanying the image of the Gangneung plant on the website is a photograph of an oak tree-lined river with sheep in a field beyond. Such landscapes are hard to find in South Korea; indeed, the image appears to be a stock photo with the copyright belonging to one UK-based Pamela Hodson.
Greenwashing is a variation on the concept of "whitewashing." Greenpeace defines it as "the act of misleading consumers regarding the environmental practices of a company or the environmental benefits of a product or service."
Air pollution is an increasing health hazard in South Korea. A 2016 OECD report predicts that by 2060, air pollution may kill nine million people worldwide, and unfortunately, South Korea is one of the countries most at risk. The pollution comes from a combination of factors — partly from China, partly from internal sources, including coal plants.
Last month in Dangjin, where the world's largest coal plant stands, around 1,000 protesters marched against the construction of yet another coal plant. On Thursday, the planned 1,160 MW Dangjin Eco Power (which has no website) made its way into the news again. The new privately-financed coal plant in South Chungcheong Province, earmarked for completion in 2022, was slammed by local vice governor Heo Seung-uk, who called for the project to be scrapped.
But Park Sang-jin, an official at Dangjin Eco Power parent company SK Gas, told Korea Exposé that construction of the plant was set to go ahead. He claimed, "The public has nothing to worry about as we'll install state-of-the-art emission reduction technology." When Dangjin Eco Power sets up its own website, we will let you know if it's greenwashed.
Cover Image: (Source: GS Donghae Electric Power Company)
Ben Jackson wrote this radar report.
Become a subscriber to access all of our content.