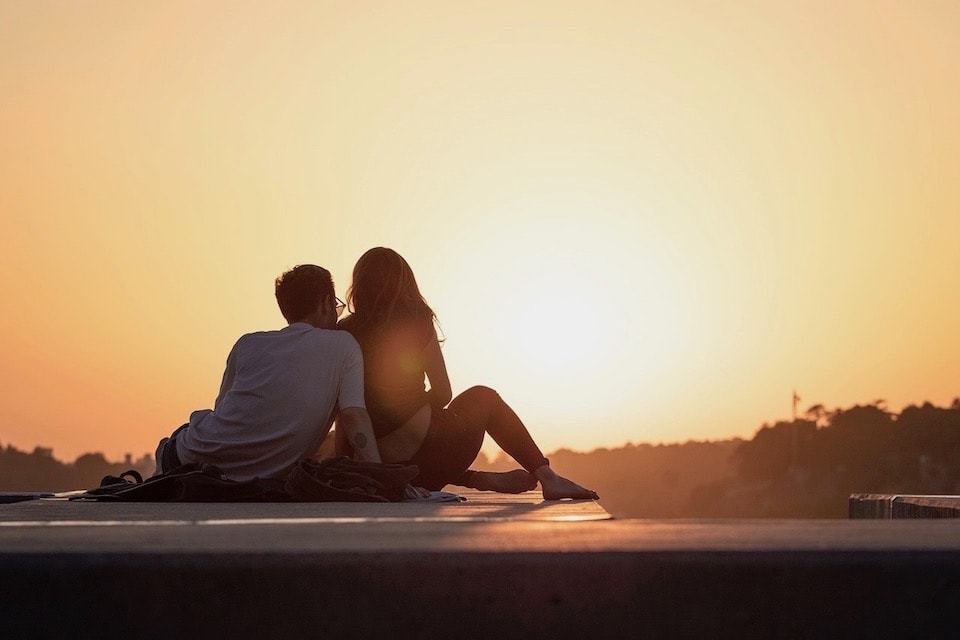 A couple, obviously bored out of their minds, stare intently at their smartphones in a Seoul coffee shop. The small talk, if there is any, is painful to eavesdrop on. Despite their matching clothes, ubiquitous couple rings, and obligatory selfies together, they seem to have little in common. So why the frequency of such awkward pairings in the coffee shops of Seoul?
"You don't have a girlfriend? Why not?" is probably the most common question single men get asked in South Korea. Dating is a fairly straightforward endeavour and there is no reason not to do it, as my South Korean housemate constantly reminds me. Dating à la coréenne has been reduced to checking items off a list, following a textbook of do's and don'ts. I give you the lowdown:
The Introduction ☑
The easiest way to meet women is through your friend: he will introduce you to someone he knows and set up a sogaeting — a pre-arranged date. Alternatively, you can use a sogaeting app. Once both you and your potential girlfriend have agreed on a date, be sure to dress to impress. Then go to Gangnam. Italian restaurants or VIPS are the standard fare for dates. If you are not sure about how to talk to your date, don't worry and just prepare some topics in advance: websites with guides and video tutorials abound.
The Meetup ☑
Who foots the bill? Why you, of course. Her duties are limited to paying for after-dinner coffee, but only if the date goes well and you proceed to Round Two. Even my gallant housemate admits to hating the obligatory dinner purchase but feels he "has no choice". After the date ends and you have arrived back home, the 'after-message' to confirm interest is vital. See here for well-documented successful methods. But don't forget that timing is essential and that the message should be sent within 30 minutes to an hour after the end of the date to ensure optimal success!
The Confession ☑
Now if things are going smoothly and you are interested in her, be sure to formalise the deal with a love 'confession'. Regardless of how long you have spent together, let alone what you have done together, things aren't settled until you set in stone the two of you are 'official'. Tell her "I like you" or bluntly ask, "Do you want to go steady?" If she hesitates to answer, simply go back to "The Introduction" part of this article and start all over again. Until your confession of true love is accepted by someone, it is permissible to see more than one woman at a time. It is known as eojang gwalli — 'managing your fish stock'.
But if she accepts your heartfelt plea, you have just entered into a relationship and it's time to get serious.
Accessories ☑
Success! You now have a girlfriend, a marker of status or normalcy or both. But this is not the end. It's now time to buy matching shoes, couple rings, exchange hourly texts, use a 'selfie-stick', go to parks, visit coffee shops, seek out pet cafés. In short, the possibilities are endless.
Dates ☑
Of course, once you are 'going steady', the cinema is a must. Markets have even popped up to enhance and diversify the experience, with premium couple-seats on offer. Enjoy the experience of staring blankly at a screen for two hours, peppered here and there with gruesome scenes that automatically prompt hand-clutching, which provides her the reassurance that oppa is here.
Anniversaries ☑
As the days go by, you must commemorate your time together: one week, one month, 100 days… Such milestones confirm the healthy status of couplehood and create a sense of achievement.
Intimacy ☑
Hopefully sooner than later, you will decide to be intimate. Don't worry though. That's all taken care of as well. Love motels provide an all-inclusive sex package, not least the welcome pack containing condoms, lube, and desensitizing cream just in case you are overly eager. No doubt, the savvy couple will know which websites and apps to use for special discounts.
The Reality ☑
My housemate is right. With everything you need to do conveniently and easily laid out for you, there really is no excuse not to date. (Love, however, is optional.) The shame of being branded a motaesollo — "a loner since conception" — is after all best avoided and how better to do that than by entering into a relationship? But in many cases, what I see is an expensive ritualised performance of courtship: a prescribed set of inevitable events marching toward the ultimate goal — marriage.
But until then, dating is expected if one wants to avoid charges of impotence, deviance, or homosexuality. In fact, some gay South Korean friends resort to wearing a 'couple ring' at work to pretend they are straight and in a relationship, as they ought to be. It works like a charm, I am told.
I sometimes feel the South Korean dating scene is like a Petri dish: an artificial environment containing all the right nutrients to promote the quick cultivation of couples. Valentine's Day, White Day, Pepero Day, the 100-day anniversary… All are grotesque reminders of how relationship in South Korea has been commodified according to some ideal of Western middle-class romance, and repackaged into a kitschy must-have item.
As for the hopeless couple in the coffee shop, they are both 'in need' of a relationship — and status and normalcy it confers. So they date each other out of convenience, expectation, and perhaps — in the best-case scenario — a measure of affection. But regardless, surrounded by such extreme pressures to conform to societal 'norms' and perform set roles, they turn society's desires into their desires, and they continue to buy into the consumerism of romance.
Humbug.
Raphael Rashid authored this article.
*
For more on dating culture in South Korea, read:
Become a subscriber to access all of our content.