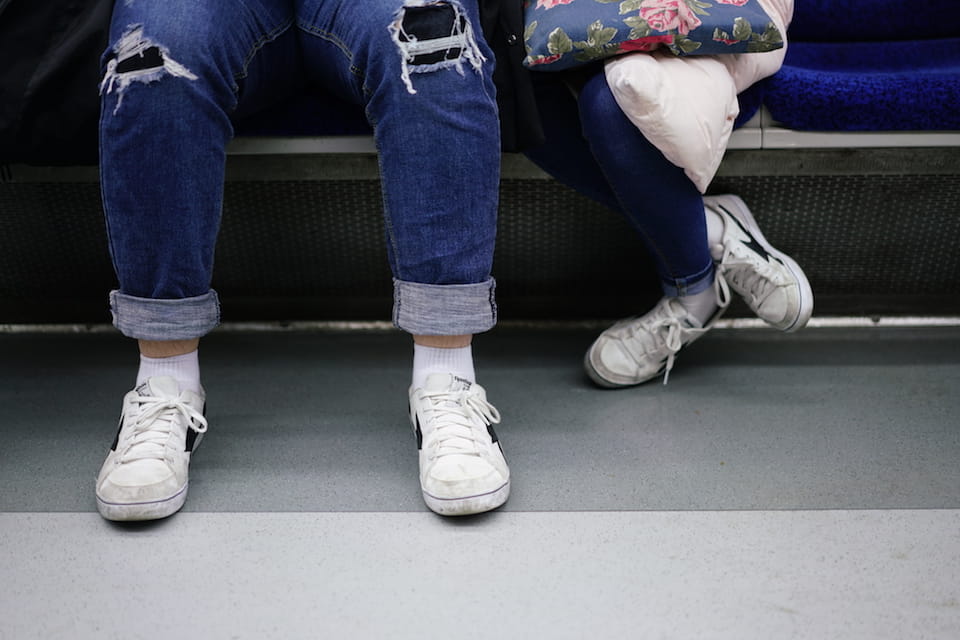 That Phenomenon of Couple Looks
Born and raised in South Korea, I still shudder at the sight of couples in matching outfits. Unfortunately, Seoul abounds with young, besotted pairs donning unmistakably matched looks — usually wearing same t-shirts, hats or sneakers. Known for its edgy street style and overall appearance-obsessed culture, South Korea somehow doesn't seem to understand the cringe-worthiness of corny matching outfits, known as the "couple look."
Though outerwear and accessories are more common choices for achieving a "couple look," it is not limited to t-shirts and sweatshirts — matching pajamas and underwear are apparently popular too.
Reasons for wearing matching outfits are fairly clear to me — just not convincing enough for me to join in. Wearing the same things in public attests to the couple's relationship status and the blinding infatuation. As singles are considered abnormal and flawed while couples are envied, the latter flaunt their ostensible triumph in the game of courtship visibly.
"[W]e can show off that we are a couple, not one of those lonely singles," a 28-year-old Seoul office worker Eric Kim told South China Morning Post.
A similar case in point is college freshmen wearing their schools' baseball jackets, or more recently, long puffer jackets. The back of the jackets is often embroidered with names and logos of the schools. By donning jackets of such kind, one can show off without saying which prestigious school he or she belongs to. More often than not, one shies away from the jacket as embarrassment trumps pride in a year or two. Kind of how couples, as the honeymoon stage comes to an end, ditch the cloying couple look.
To be fair, South Koreans spend at least six years during secondary education in uniforms. (And most men spend two extra years in military service, again in uniforms.) So the idea of matching outfits may not seem outlandish to many. Although uniforms aren't worn by choice and not always pleasantly received, I believe they shape the way South Koreans see matching outfits: not unusual and emblematic of solidarity.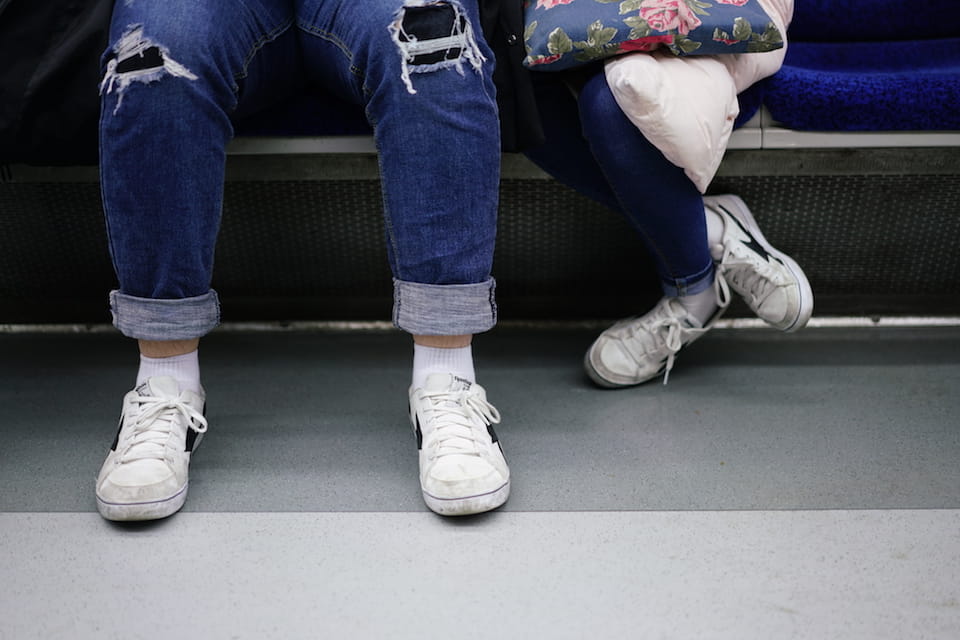 The origin of "couple look" is obscure at best. But Quartz traces it back to "several decades ago" when honeymooners ditched hanbok, traditional Korean garb, for more modern yet matchy-matchy looks. This may be true. Go to Incheon International Airport near Seoul, newlyweds wearing the same head-to-toe outfit would be wheeling the identical suitcases with the same passport covers in the other hands.
Given how South Korean couples love to order "couple rings," similar to engagement rings but often given to each other upon 100 days of relationship, what may have been the honeymooners' tradition of dressing alike may have trickled down to unwed couples. Besides, matching t-shirts are much cheaper than 24k gold rings and easier to dispose of upon breakup.
Asha Leo from Refinery 29 wondered whether it's an alternative to explicit PDA, which is much more frowned upon among demure South Koreans than pink and blue sweatshirts with respective minnie and mickey mouse prints. Her speculation may hold a kernel of truth. But it doesn't explain why the number of "couple looks" doesn't seem to dwindle over the years, as more young South Koreans adopt more "liberal" or "Western" forms of showing affection, like kissing in public.
But in the recent past, the "couple look" did evolve into a more subtle look: "similar look." The self-explanatory term refers to a matching look more tastefully done — by coordinating colors, patterns and style.
One caveat? "Similar looks" aren't limited to couples but also adopted by friends and family. (For friends, it's also called a "twin look.") The idea is the same, and the motive not too dissimilar. I blame the perennial vogue of matching outfits in South Korea on social media that spawned (or at least revealed) attention-seekers and narcissists for the world to see. Matching outfits are worth little when undocumented, and what's the point of taking photos if you aren't going to post it on Instagram?
Don't worry. I've done it before too. Just once, when I used to be an Instagram whore.
Jieun Choi authored this article.
*
Read more about dating in South Korea:
Become a subscriber to access all of our content.