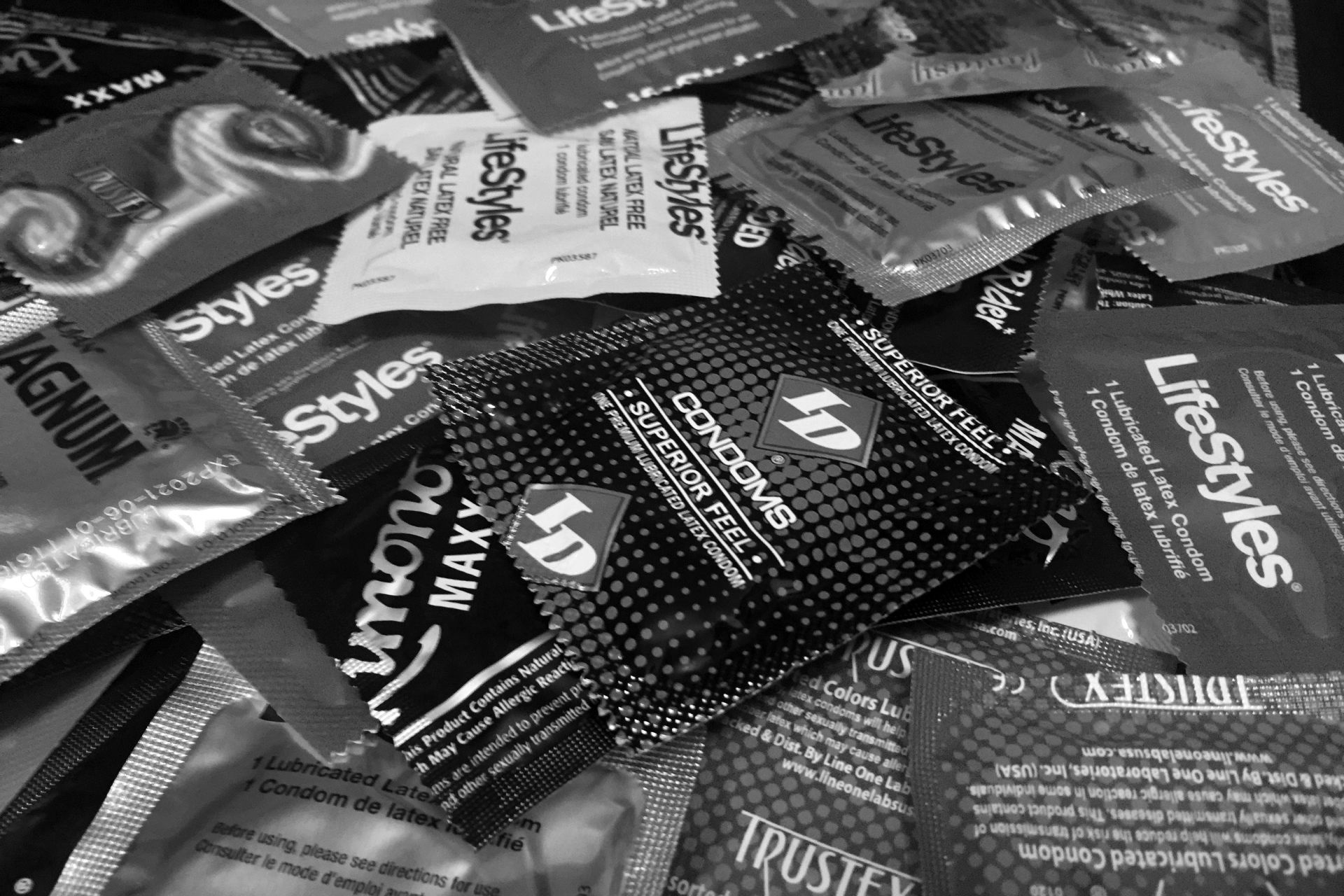 "Above 19 Not Allowed": Condoms For Sale, Teenagers Only
Instinctus is not your average South Korean company. It's run by a 26-year-old CEO who openly identifies as a bisexual, and sells certified vegan condoms manufactured in Thailand. More recently, it has garnered media — and police — attention for installing condom vending machines, only for teenagers.
"Police wanted to inspect the machines, to see what kind of condoms we're selling," said Seong Min-hyun, Instinctus CEO. In South Korea, selling "special" condoms to teenagers is illegal, i.e. anything that sticks out with spikes, balls, bumps, etc. Suffice it to say, Instinctus has filled their vending machines with the most vanilla, regular, but still vegan condoms.
Every machine — placed in just four locations nationwide — has over a hundred condoms inside, each available at the incredibly generous price of 50 won (approximately 4 U.S cents). Seong says this is cheaper than the per condom production cost. "We're losing money," he admitted.
He predicted that on a daily basis, around twenty condoms were being sold at each machine, the first of which was installed less than two months ago. It's hard to know if all the consumers are actually teenagers. The machines don't have a reliable system that verifies age, and depends mostly on consumer conscience. "Some teenagers buy the condoms at the machines when nobody is around," Seong said.
Less than a quarter of South Korean teenagers felt informed about contraceptives, according to a 2009 report by the Asia Pacific Council on Contraception. The lack of information correlates with a lack of awareness for contraceptives. A 2014 report released by the Ministry of Gender and Family said less than 40 percent of teenagers who have had sex used contraceptives.
The same ministry also forbade sales of "special" condoms last year, and came under fire for explaining the ban with the following press release: "Special condoms, when used by teenagers…can incite abnormal sexual curiosity and plunge them into too much sexual stimulation."
"Nobody should be suppressed in loving," said Seong, who has been selling condoms free of animal products for the past two years. "Access to contraceptives should not be blocked. Teenagers are one of the disadvantaged when it comes to sex. I thought at least their access to contraceptives should be improved. Contraceptives aren't just "adult products.""
He's venturing into a tough, and so far pretty small, market. He said he hasn't paid himself for the past two years. But he's not in it for the money. Nor, as it seems, for the support of his family and friends.
"My friends laugh and tell me all this is in vain," Seong said. "My parents ask me if all this is really necessary for teenagers. They don't want to tell others what I'm doing."
Cover Image: (Source: Public Domain Pictures)
Haeryun Kang wrote this radar report.
Become a subscriber to access all of our content.