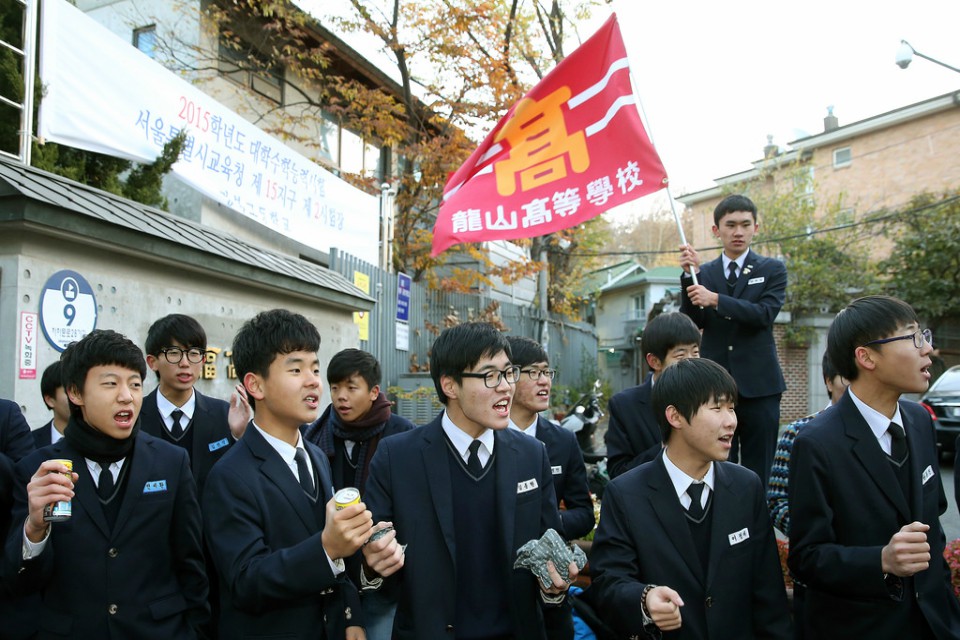 When We Don't Go to College
"If I don't go to college, I don't belong to a community."
As of 2016, nearly 70 percent of South Koreans had at least a bachelor's degree. For most students, the ultimate goal of a high school education is admission to a prestigious university, preferably inside Seoul, ideally one of the "SKY universities" (Seoul National, Korea and Yonsei, all in the capital city).
The college entrance exam (called suneung), which will take place on Nov. 16, is a multi-subject standardized test. It's intensive, cut-throat and seen as being of paramount importance in determining a young person's future prospects. Each year, when over hundreds of thousands of students take the test, banks and stock markets open an hour later to prevent traffic. Tens of thousands of police are stationed in strategic locations to drive late test-takers to exam sites. Air traffic is halted during the listening test.
A few generations ago, not going to college was the norm. Nowadays, the norm has been reversed to the extent that those who don't go are sometimes labelled as "failures," and have diminished opportunities in the job market. What happens to those who choose not to go? Why did they make this choice, despite the overwhelming advantages a university degree can confer?
The video above provides a small glimpse into the lives of young South Koreans who didn't go to college. One chose to busk on the streets; the other started early in the job market to find what she loves doing. "It's a sign of a better beginning, the fact that you're asking yourself questions," said Ahn Sun-woo in the interview.
This video was translated by Korea Exposé and produced/edited by BLANK, a project team and fellow at Mediati's 2017 Journalism Lab.
Cover image: High school students cheering for their seniors on Suneung day. (Source: Korea.net via Flickr, CC BY SA-2.0)
*
For more on those outside the mainstream South Korean education, read:
Become a subscriber to access all of our content.