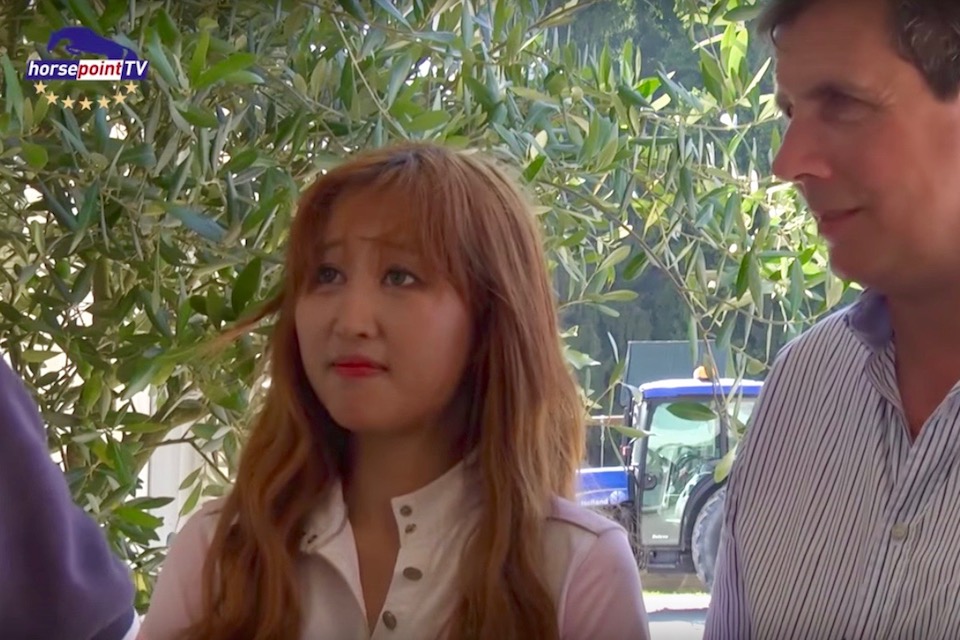 Guess Who Is Bizzack? It's Chung Yoo-ra!
Chung Yoo-ra, the former competitive equestrian and heir to the dubious fortunes of her mother Choi Soon-sil, arrived back in South Korea on Wednesday, and picked a surprising word to describe her fate.
She said her situation after having been extradited from Denmark for questioning in the political scandal that turned South Korea on its head late autumn, and led to the impeachment of President Park Geun-hye, was "unfair."
Chung's use of the word "unfair" to describe her situation was more fuel to the fires of social media criticism that have lambasted her as a spoiled brat who won admission to prestigious Ewha Woman's University while taking expensive horseback riding lessons instead of studying.
Some online commentators were reminded of Chung's previously most-reviled statement, an unapologetic defense of her class inheritance, when she claimed that "Money is a kind of ability. If you're poor, blame your parents." For many, the comment crystallized a perception of Chung as callous and out of touch.
One online commenter wrote, "So getting into prison depends on your parents' ability too. Right, Yoo-ra?"
Chung is a parent herself, and had previously resisted extradition to South Korea on the grounds that she needed to remain in Denmark to care for her child. She declined to answer when asked by a reporter about her child's current status.
Chung Yoo-ra spoke at a press conference at Incheon Airport on Wednesday afternoon
Speaking at a press conference held at Incheon International Airport on Wednesday afternoon, Chung, 21, said that she had no knowledge of the relation between her mother and Park Geun-hye, and depicted herself as having been unwittingly dragged into the mess.
Looking somewhat bewildered by the attention greeting her upon her return, throughout the brief press conference Chung was wide-eyed, answering questions with a slight tone of surprise in her voice. One internet user commenting on video footage of Chung's arrival at the airport wrote, "So relaxed~ She looks like a princess going on vacation. Maybe because she has affluent parents officials will carry her luggage."
She told reporters she hadn't followed her mother's ongoing trial at all, that she had not searched it online.
But Chung made some admissions along with her handwringing. She said she had no objection to her admission to Ewha Woman's University being cancelled. "I didn't go to school, so I recognize that," she said, before adding, "I didn't even know my major."
(Chung's contorted facial expressions, conveying at times confusion and resignation, are sure to make effective fodder for sarcastic internet memes.)
As the scandal dragged on for months, Chung became an emblem of the unfair distribution of wealth and opportunity in South Korea, a graceless, negligent student who enjoyed a life of leisure overseas. While South Korea's public conversation has mostly moved on to the country's handsome new president, Chung's return is a reminder that the scandal is still far from over.
After the press conference, Chung was whisked away to face questioning by prosecutors. Her arrival back on home soil marks the latest stage in getting to the bottom of allegations of collusion among South Korea's wealthy government and business elite.
As one Twitter user put it, "Pandora's Box is finally opening."
Cover Image: Chung Yoo-ra giving an interview, in the good old days before the scandal (Source: HorsePointTV)
Become a subscriber to access all of our content.