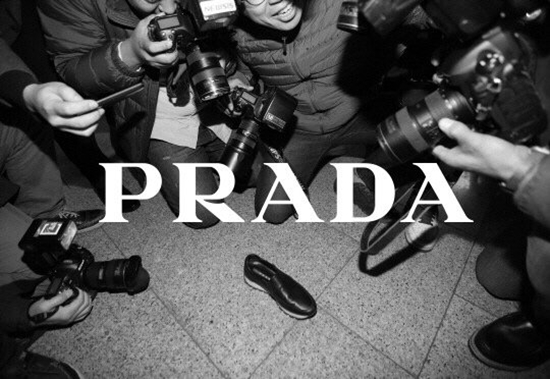 Choi Soon-sil Gate Parodies: Let the Fun Times Roll
There's a lot of rage, disappointment, and feelings of betrayal over president Park Geun-hye's alleged relationship with Choi Soon-sil. We say 'alleged', because much remains to be credibly confirmed in this dramatic, unfolding saga. (For an in-depth discussion of the Choi Soon-sil scandal, check out another Exposé piece by Se-Woong Koo)
Despite the current gloomy atmosphere in South Korea, many are also having their share of fun. After all, what is a political scandal without humor, parodies and Halloween costumes? For those of you that have been following South Korean news, you're probably familiar with the deluge of parodies that have been published by even the nation's biggest news outlets.
In the spirit of fun and irreverence, which help grease and refine our critical sensibilities, Korea Exposé has gathered some of our favorite examples. Not all of them are parodies, per se, but they're still funny and/or interesting.
Regretfully we haven't been able to source many of the images, but if you know the original creator, please let us know.
17. The Elementary School Test
Question 4: What is the description in the box referring to?
Box: "This plans how and where to spend the national budget."
Student's answer: Choi Soon-sil.
16. "The Marionette President"
Civic group demands #ParkGeunHye step down, with members depicting #SouthKorea President as puppet of cult leader #ChoiSoonSil #박근혜 #최순실 pic.twitter.com/Npl2EgaV6Q

— Jihyoung Son(孫知亨) (@consnow) October 29, 2016

15. Siri, Are You There?
"Siri, if you see me, tell me the answer."
Siri is a play on Choi Soon-sil's name. In Korean, yi is a subject marker. Normally, Choi's given name would be written as Soon-sil-yi, the latter part of which sounds like Siri. Park Geun-hye's expression and gesture in the photo, of course, allude to the allegations that her confidante is a spiritual, otherworldly, guide.
14. Just One More SoonSiri
"Leave everything to SoonSiri (or SunSiri, depending on how you spell Choi Soon-sil's name). She will help you with everything."
User: Tell me today's schedule.
Siri: Issue a public apology to all South Koreans in a pre-recorded televised address.
13. The Handmaiden President
A huge part of the outrage stems from the fact that Choi Soon-sil seems to have had a significant influence over the president, and possibly over actual governance. We don't know the full extent yet.
The scandal has prompted some South Koreans to call Choi a puppet master, with President Park being the puppet. In this take on a scene from this year's well-received art movie "The Handmaiden" by the director of "Old Boy," Choi is the haughty mistress and the president, her servant girl.
12. The Age of Soon-sil (and Suk-hee)
The parody is that book cover behind JTBC's main anchor and the president of its news division, Sohn Suk-hee. Murakami Haruki's Norwegian Wood is titled The Age of Loss in Korean. Someone photoshopped the Korean term for 'loss' (sang-sil) with 'Soon-sil', changing the title to The Age of Soon-sil.
After JTBC news released its findings on October 24, some South Koreans joke that Sohn Suk-hee, a former MBC anchor, could actually be the most powerful man in South Korea. If he ran for president right now, he might stand a chance. Popular among the younger generation, Sohn is famous for his calm demeanor on the nightly news and has become synonymous with 'credible journalism'.
11. South Korean Media Forces, Unite!
This is not really a parody. But it provides a glimpse into the current media climate surrounding the Choi Soon-sil saga. Previously divided along partisan lines — traditionally conservative newspaper Chosun Ilbo, the liberal Hankyoreh, and cable JTBC TV (controlled by the natal family of Samsung Chairman Lee Kun-hee's wife Hong Ra-hee) — media outlets from small to big are digging into one of South Korea's biggest presidential scandals.
10. The K-pop Idols Who Already Knew Everything
K-pop girl group Girl's Day debuted in 2013 with the album, Female President. One of their songs in the album is called, "Don't trust her." A user at dcinside.com, a popular online community, posted the song with a new interpretation of the album. "These idols already knew everything,"
"Girl's Day: Female president, don't trust her…."
The user quipped, "I salut you as bona fide aeguk-dol (idol patriots)."
The author may not have intended it, but given the current context — where criticisms occasionally highlight president Park's gender for her failings — the sentence could dig up latent misogyny in South Korea.
9. The New Saenuri Logo
It's a horse reference and a nod to Choi Soon-sil's daughter, Chung Yoo-ra, who was a team competition dressage champion at the 2014 Asian Games. Choi's daughter is at the center of a smaller scandal within the scandal. Ewha Woman's University is currently being investigated by the Ministry of Education, for possibly giving preferential treatment to Choi's daughter. The president of the school resigned on October 19, but denied the allegations concerning Chung Yoo-ra.
The Saenuri party has become divided over the current scandal. The 'pro-Park' faction, or those who receive President Park's favor, are sticking by her side, while denying that they knew anything about Park and Choi's relationship. The 'non-Park' faction, those either on the fringe or outside of Park's favor, are demanding explanations. Recently, 50 non-Park Saenuri members signed a petition, calling for the (pro-Park) Saenuri leadership to step down.
8. The Horse and the Shaman
Halloween was a great opportunity to channel the frustration through humor. Or, just have a good time embodying a crazy political story. Above are 'Chung Yoo-ra' and her shaman friend. Shaman costumes are pretty popular in South Korea, but just by proximity, the shaman in the picture seems to be parodying either Choi Soon-sil, or her father, Choi Tae-min.
Shamanism has been one of the most sensational, and compelling, aspects of this scandal. Was Park Geun-hye really bewitched by the shamanistic, self-proclaimed priest, Choi Tae-min? Did his religion, the Church of Eternal World (youngsae-gyo) really preach that the Maitreya (Future Buddha) could bring salvation and bodily healing? Did Choi Tae-min really call himself the Maitreya, as an opposition lawmaker has claimed? More importantly, what exactly did Choi's religion preach?
Unfortunately, these questions have yet to be answered through any real evidence.
7. G-Market's Exercise Equipment Ad
"To you, riding a horse somewhere. #AreYouEatingOkay"
Gmarket tweeted then soon deleted these words alongside a picture of an exercise equipment, packets of pre-made stew (in yellow), seasoned laver and instant coffee mix. The exercise equipment in the shape of a saddle, of course, is another nod to Choi's daughter, Chung Yoo-ra. The rest of the seemingly random food items were actually among the things the newspaper Hankyoreh team found at a three-star hotel Chung stayed at, in a German town called Schmitten. According to the newspaper, the Widec Taunus hotel was acquired by Widec Sports, one of Choi's 14 paper companies in Germany. The Hankyoreh team did not find Choi's entourage, but they did find packages of Korean food and Korean cigarette butts.
6. Even K-dramas Jump on the Horse
Uncontrollable Miss Young-ae parodied the Choi saga in a recent episode. In this scene, Young-ae (pictured) is chasing after another character on a horse. The captions, often used in the show to comment on the narrative, say this:
"PM 3:36 Miss Young-ae, don't take the horse all the way to Ewha University."
"PM 4:21 You know how to ride a horse, eh? You'll get at least a B, even without submitting the essay."
5. Soon-sil Mobile Games
Of course, inventive game developers have hopped on the Choi Soon-sil gate bandwagon. This game, called "Come Quickly, Soon-sil!" has over 10,000 downloads and an average rating of 4.9.
It's actually pretty simple to play: A character resembling Choi has to rides a horse with the Blue House in the backdrop. If she runs into any of the hanging handcuffs, the game ends and she goes to jail. It's not clear what the final goal of the game is (I haven't gotten past enough handcuffs).
Alas, for the time being, the game is available only for Android phones.
4. The Princess Maker
Someone makes a parody #PrincessMaker. Park Geunhye the princess, Choi Soonsil the maker. #최순실 pic.twitter.com/zPh9eRXFa8

— Haeryun Kang (@Haekoko) October 27, 2016
(Source: Unknown)
A popular PC game from long ago, about raising a little girl to become the princess of the kingdom, returns with President Park as the princess wannabe. What outfit should she wear today?
3. Soon-sil's Shoe
After weeks of wandering abroad, Choi Soon-sil arrived in South Korea early morning on October 30. For some reason, she was allowed to roam free for 31 hours until showing up at prosecution at 3 p.m the next day. In front of hundreds of reporters, all trying to catch a glimpse, Choi fell and even lost a shoe. Unfortunately for Choi, the shoe's high-end brand name gave the South Korean public even more materials to mock her with.
2. Soon-sil Wears Prada
The title of the parody refers to Choi Soon-sil's Prada shoe. It also hints at another aspect of the Choi-Park relationship: clothes. Choi was allegedly in charge of Park Geun-hye's wardrobe budget, and embezzled most of it for herself after commissioning cheaply-made clothing for Park.
The allegations first arose when TV Chosun (owned by a Chosun Ilbo-led consortium) obtained exclusive footage of Choi's clothing studio in Sinsa-dong, Seoul. Choi is seen working with other employees. TV Chosun zooms into some clothes on the rack, which bear a striking resemblance to some Park wore for official events, including a meeting with Chinese president Xi Jinping. A female Blue House aide is also seen in the footage.
1. Soon-sil Parties in Itaewon
This wonderful man (name unknown) dressed up as Choi Soon-sil and walked around Itaewon, Seoul over the Halloween weekend. Thus, going viral in the commencing days. The hashtags say #MyDaughter #ChungYoora #Ewha #Accepted #Grades #Success, satirizing the allegations that Choi's daughter got accepted into one of South Korea's most prestigious universities with low grades.
He's pictured here with a man dressed as a police officer. He told the newspaper Sports Kyunghyang, "Lots of people dressed as police officers chased me around that night."
Correction: A previous version of the article stated that Sohn Suk-hee was JTBC's CEO. Sohn is the president of JTBC's news and reporting division. Hong Jeong-do is the CEO of JTBC.
Become a subscriber to access all of our content.