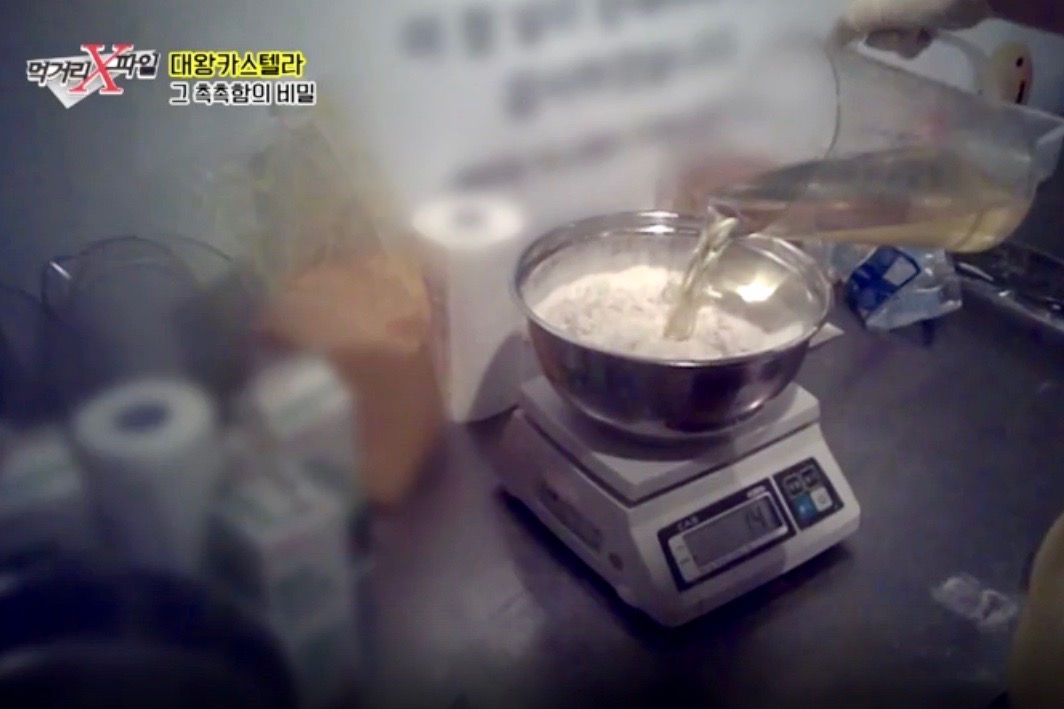 The Unpalatable Truth? Castella Cake Castigated on National TV
South Koreans take food seriously. In 2008, some of the biggest street protests in the country's modern history were sparked by anger at imports of American beef. Media regularly report on alleged culinary outrages such as fake steak, suspect sauces and dud dumplings.
On Sunday, Meokgeori X-Pail ("Food X-Files"), a show broadcast on South Korea's Channel A, served up the latest scandal in the form of a sting job on "king castella" cake shops. Hidden cameras poked around in unsuspecting kitchens. Faces were pixelated, voices disguised with the heightened pitch effect reserved on South Korean TV for small-time crooks and whistleblowers. Ominous music played. Something naughty was afoot.
King castella is one of the latest confectionery crazes to hit South Korea, modeled on a voluminous Taiwanese version of the cakey bread some claim was invented in the Japanese city of Nagasaki around the turn of the last century. South Korea is now home to several king castella franchises that appeal to small-scale entrepreneurs by claiming low startup costs and high profit margins.
Maybe not any more. In the show, bakers were shown pouring as much as 700 ml of cheap cooking oil into the batter for each cake. Many were caught using emulsifying agents, raising agents, artificial flavorings and liquid eggs despite claiming to use only natural flour, milk and eggs. A panel of experts brought together by the film crew expressed incredulity at the final product they were tasting.
Many other media outlets reported the story, reflecting the popularity of castella in a country with notoriously intense but short-lived food trends. By Monday evening, king castella remained in tenth place among the top-ranked search terms on leading portal site Naver.
But others slammed Channel A for a half-baked reporting job that threatened the livelihoods of all castella bakers, good and bad eggs alike. A well-known "taste columnist" Hwang Gyo-ik declared the broadcaster's "crude logic" to be just as reprehensible as the bakeries' marketing practices.
https://www.instagram.com/p/BRikrZdB03c/?tagged=%EB%8C%80%EC%99%95%EC%B9%B4%EC%8A%A4%ED%85%8C%EB%9D%BC
One king castella shop in a suburb of Seoul defends its products in a lengthy Instagram post.
Some bakers protested the way how the 'exposé' by Meokgeori X-Pail threatened to take the whole industry down, even though they themselves had never used cooking oil or other questionable ingredients. On one website, an owner of a king castella bakery wrote of the effect this scandal might have on his industry:
"I always knew the [king castella] trend would die down at some point, but I'm upset at being branded a junk food maker like this… This is a low-cost business and there are lots of small-time owners like me – this could finish us all off at a stroke."
Cover Image: A pitcher of cooking oil is being poured into the batter for king castella. (Source: Meokgeori X-Pail)
Ben Jackson wrote this radar report.
Become a subscriber to access all of our content.