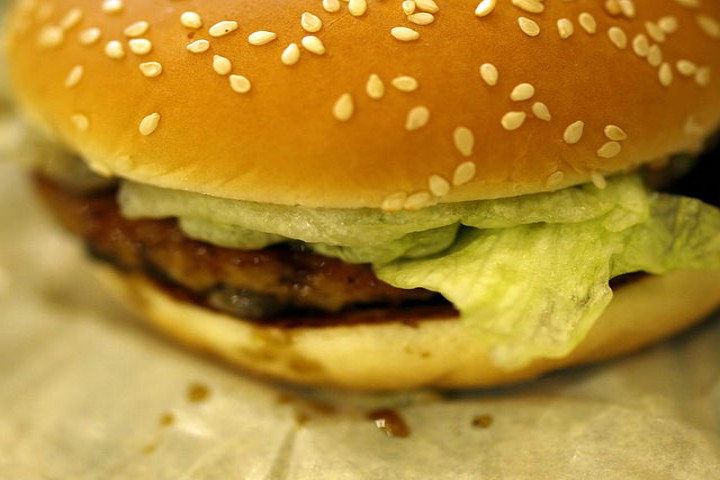 Bulgogi Burger Blues: Headaches for McDonald's Korea
Apparently at McDonald's in South Korea, not all meals are happy meals.
Following alleged cases of children falling ill after eating McDonald's hamburgers, investigators from Seoul Central District Prosecutors' Office raided the company's Seoul headquarters on Wednesday. Reached via phone by Korea Exposé, McDonald's Korea confirmed the Wednesday raid and declined further comment.
The raid appears related to the case of a four-year-old girl whose parents filed a complaint against McDonald's in July, claiming that the child developed hemolytic uremic syndrome (also called 'hamburger disease') after eating at a McDonald's in Jeonju. Hemolytic uremic syndrome is often caused by eating food contaminated with E. coli bacteria, and can cause permanent kidney damage. The ailment disproportionately affects children.
Choi Eun-joo, the child's mother, has embarked on a public campaign accusing McDonald's of malfeasance, and calling on the South Korean government to launch an investigation into the company's practices and pass legal measures to prevent a recurrence. Choi has told local media that her daughter ate a bulgogi burger, a McDonald's menu item that is unique to South Korea, based on a Korean fried meat dish.
In its 2016 Annual Report, McDonald's identified South Korea as a "High Growth Market," meaning the company believes the market has "relatively higher restaurant expansion and franchising potential."
This most recent case is just the latest phase of McDonald's turbulent history in the country.
McDonald's was a target of protests as a symbol of the U.S. during protests in 2002 after two South Korean schoolgirls were killed in an incident involving a U.S. military vehicle. In 2008 McDonald's was again a target as massive candlelight rallies opposed the restarting of American beef imports.
Upon entering the South Korean market in 1986, "McDonald's had to simultaneously tackle two somewhat contradictory tasks; they had to represent themselves as being both 'local (Korean)' and 'authentically American' at the same time to win more customers while defending themselves against their critics," writes Sangmee Bak, a professor at Hankuk University of Foreign Studies in Seoul who has conducted extensive research on McDonald's presence in South Korea.
Some South Koreans saw McDonald's as a threat to local food traditions, and a purveyor of unhealthy food. Bak adds, "The Korean people's perception of the McDonald's restaurants as representing foreignness and Americanness had made the company reluctant to enter the Korean market until 1986," later than other East Asian countries such as Japan, Taiwan and Hong Kong.
At time of publication, there have not yet been any reports of South Korean customers falling ill after eating McDonald's weird-looking Double Choco French Fries.
Cover image: Bulgogi burger blues. (Source: Alan Chan via Wikimedia Commons, CC by-SA 2.0)
Become a subscriber to access all of our content.