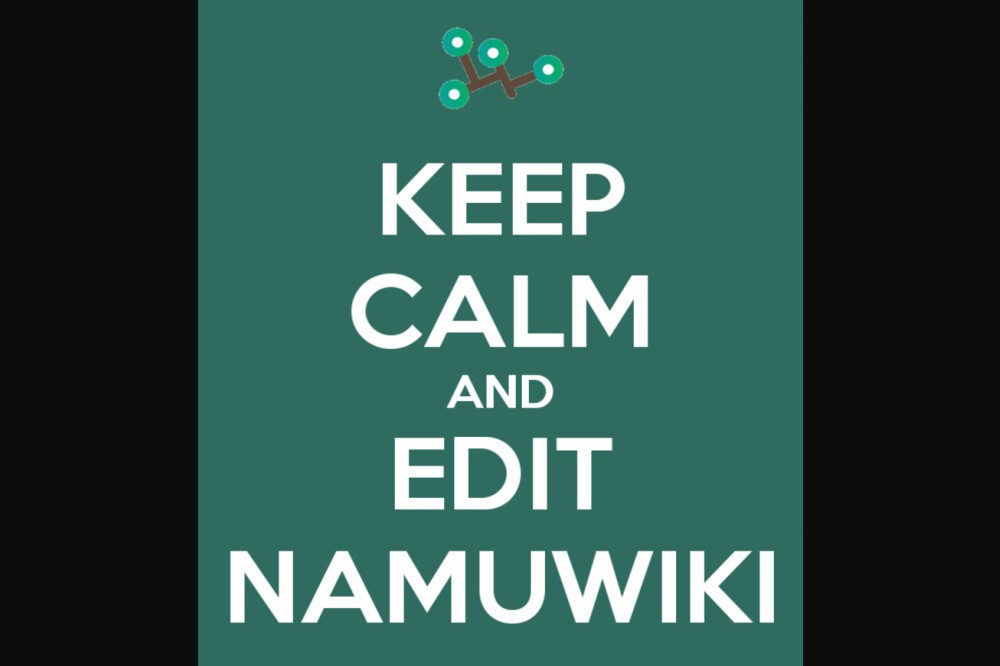 For Better or Worse, All Roads Lead to Namuwiki in South Korea, Not Wikipedia
"All roads lead to Namuwiki," a popular saying goes. Type any search term into Google Korea. Chances are, you'll be taken to Namuwiki, not Wikipedia. Namuwiki is South Korea's indigenous open-source encyclopedia, which started out as a half-baked collection of pages deep in the bowels of Korean cyberspace. Today it is far more popular than Wikipedia Korea, which generally is far less substantive.
Though its name borrows the distinctive "wiki" prefix, Namuwiki does not aim to abide by the same founding principles as Wikipedia: NPOV (No Point of View) and verifiability. These are huge points of contention, and simultaneously its biggest selling points. Namuwiki disqualifies itself from bona fide encyclopedia status by omitting the tedious task of fact checking. Instead, its content is characterized by a much more personal tone, with readability enhanced by jokes and puns. This informal style draws netizens directly into the narrative.
But entertainment often comes at a stiff price: accuracy. Namuwiki has been at the receiving end of much public criticism for its factual reliability, bias and uneven handling of controversial entries. Interestingly, the site leaves certain entries crossed out, but still visible — this is often meant to be tongue-in-cheek and lighthearted, but could also be misleading.
Namuwiki is especially notorious for posting content that is insensitive to women and sexual minorities. For example, the site once included insensitive descriptions of sanhu joriwon, the postnatal care centers in which many Korean mothers recuperate after giving birth, as offering something one could "easily do by just resting at home." Though editors dismissed the controversy as "a mountain made out of a molehill," the content in question has since been taken down.
여혐의 나무위키만 봐도 산후조리에 대해 굉장히 편파적으로 작성한 것이 눈에 띌 정도. 위에는 산후조리의 필요성은 써놓고 정작 산후조리원에 들어가길 원하는 여자는 사치, 벼슬인것처럼 조장하여 써놓고 있음. pic.twitter.com/0FiTGehLbl

— ?ᴍᴀɢɪ? (@magi_1118) April 18, 2016
Screen-shot of questionable content about postnatal care centers. "Look at misogynistic Namuwiki: Its incredible bias against postnatal care is noticeable. The top [of the post] talks about the necessity of care, but then it describes women who want to use care centers in terms of luxury and social status." 
Another controversy involved an entry about Seoul's Korea Queer Festival, an annual summer event, which has also been taken down:
Namuwiki's perceived misogyny even led to the emergence of Femiwiki, a self-described "alternative wiki" that aims to fight against "bias towards vulnerable people and minorities, to counterbalance society's existing prejudices against them."
Namuwiki's roots trace back to 2007 when it emerged as "Enhawiki," a hub of sub-cultural content mostly related to anime and computer games. As it gained popularity, however, the site grew beyond sub-cultural neologisms and buzzwords and began including entries on politics, academia and current affairs.
According to SimilarWeb, Namuwiki is the 11th most visited website in South Korea, with over 35 million monthly visits. A Namuwiki entry (crossed out, but still visible) says the website is predominantly male-driven. But there's no official statistics on its user base. In fact, much of its operation is shrouded in mystery — a problematic opaqueness, which applies to other influential websites like far-right forum Ilbe.
"Namuwiki is run and owned by a company called Umanle S.R.L. But other than the fact that this company is based in Asunción, the capital city of Paraguay, absolutely nothing else is known about its management or status," reported Yonhap.
Cover Image: (Source: carsgundam)
Seohoi Stephanie Park wrote this radar report. 
Become a subscriber to access all of our content.