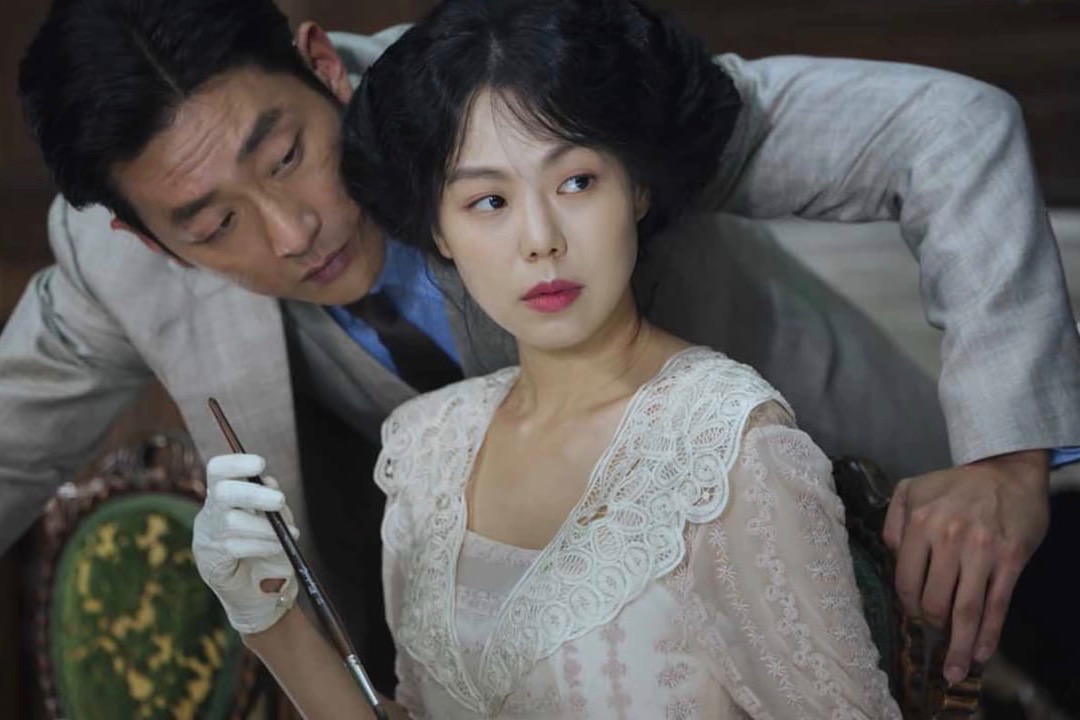 Anger at Adultery Betrays Fear at Fragility of Marriage
In my area of Seoul lives a celebrity — he is an indy singer best known for appearing on a TV variety show some years ago. I often see him at our neighborhood bar when I am going home. But more recently, I saw him walking his dogs with a woman who must be his girlfriend or wife given their close proximity.
I checked the internet: She is indeed his wife, but reading tabloid gossip tells me that she is also more than that. She is a noted stylist in the entertainment industry but isn't known for her work, at least not any more. Her main claim to fame is openly dating him in 2014, not long after he became divorced. For that, and his song that some listeners think concerns an extramarital affair, she has been accused of facilitating adultery. The widespread assumption is that she must have been seeing him even before the divorce was finalized.
Even after the constitutional court struck down the country's decades-old adultery law in 2015, breaking up a marriage remains one of South Korea's taboos. And no one knows this better than veteran filmmaker Hong Sang-soo, 56, and his girlfriend Kim Min-hee, 35. Hong is a celebrated auteur with a big following in and out of South Korea. Kim achieved international fame for her role in the 2016 period drama "The Handmaiden," and won the best actress prize at this year's Berlin Film Festival.
When "The Handmaiden" was screened last June to critical acclaim, the movie itself generated less of a stir than the allegation of adultery against Hong and Kim, which surfaced around the same time as the film's release. An internet tabloid outlet Dispatch poured fuel on the fire by running an extensive interview with an unnamed relative of Hong's family: It seemed that the affair had begun in September 2015, not long after the release of Hong's film "Right Now, Wrong Then," about a married movie director who spends an evening with a female artist played by Kim.
The source, identified only as "B," told Dispatch how Hong and his wife had been married for more than 30 years and Hong had not been home for nine months since a press conference for the 2015 movie. According to B, Hong said to his wife, "I have found a woman I love. I want to start a family with her."
Hong's wife, in her own interview with a separate outlet, said, "I will never divorce him."
All this must sound awfully prosaic to those who don't care about other people's private lives. A breakup of a family is sad no matter the reason, but what Dispatch published was almost entirely hearsay. As long as none of it is criminal, what Hong and his wife say and do to one another is their business, in any event.
Not in South Korea. The revelation prompted a massive backlash against Hong and Kim, with some internet users taking to the internet to sabotage ratings of their past works, so angry the people were at Hong's infidelity and Kim's complicity. The controversy seemed to die down only when Hong and Kim began keep a low profile without acknowledging the relationship.
But popular anger has been rekindled by the success of the duo's latest collaboration, "On the Beach at Night Alone," about an actress troubled by her affair with a married movie director. The work brought Kim the honor of being only the third South Korean actress to win an acting award at one of the so-called world's top three film festivals: Canne, Venice and Berlin.
Then on Mar. 13, while promoting the film in Seoul, Hong and Kim admitted to the relationship and declared that they were in love. Once again, their names were trending on South Korean portal sites.
I personally find the fuss over the couple incomprehensible. It's not just that South Korea is chock-full of love motels, some 30,000 of them reportedly offering one million rooms; surely not everyone who stays in one is an ordinary traveler or a married couple. An excellent 2015 survey by the daily Seoul Shinmun found that 24 percent of married respondents answered yes to having cheated on their spouses (with cheating defined as including paid sex). If one considers the usual shame factor that prevents people from truthfully answering sensitive questions, the number is likely higher than that.
According to the same survey, men were far more likely to cheat than women, at a three-to-one ratio. And the more money one made, the more likely one was to cheat: Only 10.2 percent of those who had no personal income admitted to having experienced an affair; the figure rose in correspondence to the income level, reaching 51.6 among those who made more than 7 million per month.
And the most critical view of infidelity was found among full-time housewives. Not only were they the least likely group to cheat, with only 8.8 percent confessing to committing adultery; they were also the least accepting of cheating, with 92.2 percent answering, "It cannot be tolerated under any circumstance."
Comments on articles about the affair between Hong and Kim, filled with considerable outrage and venom, betray that anxiety. Here are some samples. "You have packaged your greed as love and destroyed a family. You are but an adulteress." "You should become a human being before an actor." "Just looking at you makes me sick, you cockroach couple." Reading these words gives an impression that the whole of South Korea is opposed to this couple, until one sees the demographic breakdown of the commenters.
Most Korean-language articles I read attract predominantly male commenters. In the case of articles about Hong and Kim, however, women make up the overwhelming majority, with the biggest age groups being the 30s and 40s. It's the demographic that closely corresponds to young and middle-aged housewives, whose financial security depends on husbands remaining faithful.
That reality has something to do with the way South Korean media sell adultery stories to the public. It's not enough to mention the sin; there must be melodramatic details to elevate the scandal. With Hong, the focus is on his thirty year-long marriage to a wife who has been so devoted that she took care of her dementia-afflicted mother-in-law and oversaw ancestral rites for the late father-in-law. With the celebrity in my neighborhood that I shall not name, what gossip columnists disapprove of is how he once came across as a devoted husband and father, but in reality he had been a cheater.
In framing adultery as an act that destroys a loving family, and a loving wife in particular, domestic media incense and win the identification of women who fear being wronged. Being women who have no independent source of income is a vulnerable existence in South Korea, especially now that the adultery law is not here to help rein in offending spouses.
In the same Seoul Shinmun survey from two years ago, 57.8 percent of women thought the now-defunct adultery law should be reintroduced to punish infidelity. Among men, only 38.8 percent thought the same. That gap is accounted for as much by gender differences or competing conceptions of love as it is by money; men make more than women and are more financially independent. So they take cheating less seriously, as long as it is they who are doing it, not their wives.
For women who have no financial wherewithal other than their husbands, on the other hand, adultery can be a fatal blow.
Kim and Hong seem intent on doing what they please, even if it doesn't go down so well with the public. At the press conference on Mar. 13, they said, "We will humbly accept the situation that befalls us." Hong also defended his conduct, "People around me and Min-hee are reacting differently [from other people]." More vitriol was spilled online in response, and life goes on. They are both successful people in any case; they can afford to piss off others. The same cannot be said about housewives, who are helpless without their husbands' largess. So they turn to the internet and vent their dread and anger at others.
In many ways, South Korea remains a deeply patriarchal society, with men making far more than women. Not that I champion adultery, but only when the wage gap disappears, will we see the condemnations of extramarital affairs fade away. Until then, expect more fuss being made about other people's private lives.
Cover Image: Actress Kim Min-hee in the movie "The Handmaiden" (Source: Vimeo)
Read more about the adultery scandal:
Become a subscriber to access all of our content.