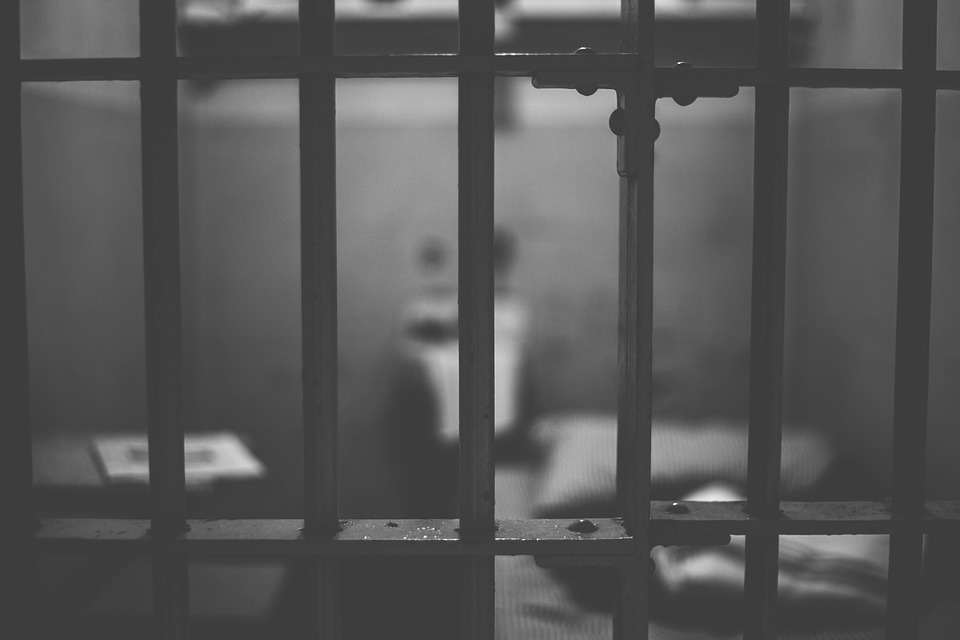 Alternative Retreat Destination: Prison
Dressed in jade clothing with plain design and coarse texture, with an ID number on her chest, a woman sits in solitary confinement, cross-legged, gazing out the window. The room is less than five square meters, and has basic facilities like a toilet, washbowl and a table. A food tray shoved in through a wicket on the metal door breaks the silence.
This isn't about Park Geun-hye's life in prison. This is about a spiritual retreat that people enter by choice.
"Prison Inside Me" is a program at a jailhouse-esque retreat where South Koreans voluntarily lock themselves up alone in solitary confinement for 24 hours.
In Hongcheon county, a remote countryside northeast of Seoul, Happiness Factory sits alone on the foot of a mountain. Happiness is the organization that runs the "Prison."
One of its three buildings functions as a prison with 28 solitary cells. Every weekend, groups of people come to detain themselves alone in each stall.
"Society's true changes are predicated on looking back oneself and the society.… This reflection program was founded on the idea that as more individuals spend time introspecting, they will help better the world they live in," the Happiness website explained.
Before walking into confinement, participants leave behind their phones, cigarettes and any other forms of distractions normally available to them (even their own books).
Deprived of the usual tools of diversion and most of all, freedom, many of the participants experience fear and helplessness upon entering the cell. Their heart drops as the clinking sound of a lock reverberates across the empty room.
Don't be fooled. This isn't an authentic incarceration experience despite its penal epithet. The purported aim is self-reflection, not punishment. Besides, the confinement only lasts for 24 hours. During much of this time, participants are free to do whatever they wish to do inside the room: meditate, write, gaze out the window and even sleep. They also enjoy the view of the verdant and lush ridges of Gangwon Province. They can open the window and breathe in the crisp air while enjoying a cup of tea using the tea set in the room.
When boredom sets in, participants can leaf through the Happiness Factory guidebook: "How to Escape the Prison Inside Me" — one of the few sources of distraction in the room other than some papers and a pen (and the tea set).
Only dinner and breakfast are provided during the stay (confinement usually begins shortly after lunch). Then again, calling a smoothie and a piece of sweet potato "dinner" may be a hyperbole for some. The frugal and simple meal reiterates the necessity of taking a break from the excessive stimuli in the outside world. Emptying the mind and body go together.
The founder of the Factory, Kwon Yong-suk, used to be a prosecutor, who worked over 100 hours a week. He tried to release his stress by drinking and smoking, which only damaged his health. That's when the solitary confinement idea came to Kwon's mind. But as the real version wasn't really a viable option, he dreamed of establishing his own prison as a retreat one day.
"Like how sick and tired animals withdraw into a cave to recover, I wanted to do something similar," said Kwon in daily newspaper Hankyoreh.
Kwon realized this dream in 2010 when he launched the prison retreat program, which ran for a full two days instead of 24 hours. But due to lack of participants, it was halted last year.
The shorter and new version that started three months ago attracted over 200 participants who came voluntarily to lock themselves up. The success may be attributed to how Kwon framed the program amid the heated political climate of post-impeachment that demanded wider social reforms; Kwon advertised that social reforms must start from introspection. In other words, come to my prison.
The program operates with voluntary donation from its participants. Participants' ages and backgrounds vary, from middle school students to those in their eighties. But the majority are in their forties and fifties.
"Through solitude, an individual can examine oneself, see the true self within society, and gain the strength to overcome individual limitations. Happy Factory's solitary cells provided me with the prison to help find such strength in me," said Kim Byeong-cheol, a former participant.
Cover image: A 24-hour prison is a retreat destination for some South Koreans. (Source: Max Pixel)
Become a subscriber to access all of our content.