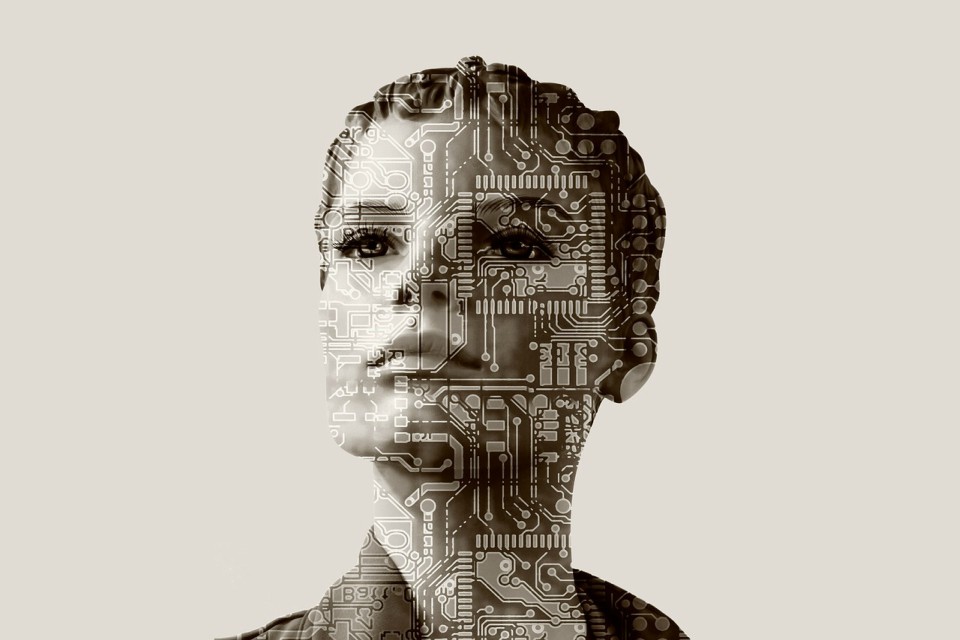 First there was shock. Then there was hope. Then there was fear and defeat.
Last summer, one of the world's best go players was defeated by artificial intelligence in a highly publicized series of matches at a five-star hotel in downtown Seoul. It was a humiliating loss of man (Lee Se-dol) to machine (Google's AlphaGo).
Go in Japanese, or baduk in Korean, is a notoriously complex board game and a source of cultural pride in South Korea. Losing to a machine hit South Koreans hard. Artificial intelligence was no longer some faceless personality, like in the movie "Her." It was more than some technology that could gather data at breakneck speeds. Artificial intelligence, to Koreans, was now personal: It had mimicked — and defeated — one of the brightest human minds.
After that defeat, the government overhauled its R&D strategy for science and technology and even pledged to invest one trillion won over five years to support what is now a huge buzzword that no one quite understands: the Fourth Industrial Revolution (4IR).
What the hell is 4IR?
It's not just the older generation; young people are confused too. And it's not just the people on the street: A survey by Hyundai Research Institute found that 90 percent of Korean firms knew little to nothing about 4IR. Around 70 percent, predictably, said they were not preparing for it. UBS, a financial services company, likewise ranks Korea as 25th in the world in terms of readiness for 4IR.
South Korea has been on a marked push to embrace this vague new era. Recent research claims that artificial intelligence, one tool in the Fourth Industrial Revolution, will create 800,000 jobs worldwide.
The Fourth Industrial Revolution, as described by the South Korean government, fuses information and communication technology (ICT). It is a next-generation industrial revolution led by artificial intelligence, robotic technology and life sciences.
The term came from a German government policy called Industry 4.0, which describes how technology will transform industries by making smart, automated factories. But the implications of 4IR spill way past these factories.
Google Home bots, Japanese nurse robots, Chinese drones, U.S self-driving cars — all of these developments signal how 4IR is already happening. And the innovations aren't borne out of the ether: Existing technologies and industries are fused, creating exponential synergies that lead to fundamentally new innovations.
The German concept, reinvented as the Fourth Industrial Revolution, went viral last year after the World Economic Forum in Davos. Experts described it as an unprecedented technological revolution that would fundamentally alter the way we live, work, and relate to one another. 4IR, the WEF argued, was inherently distinct from the previous industrial revolution (the emergence of electronics and the internet).
"The speed of current breakthroughs has no historical precedent," wrote Klaus Schwab, the WEF founder and executive chairman. "It is disrupting almost every industry in every country."
Google searches for "4th Industrial Revolution" worldwide since 2015.
Months later, AlphaGo destroyed Lee Se-dol in the historic go tournament.
**
When 4IR began to seep into the daily Korean lexicon, Park Geun-hye, the now-disgraced president, was still in power.
Her administration was determined that the country should no longer be a fast follower, but a leader. Following the AlphaGo defeat, the Park government laid out a plan for 2017 to cultivate 6,500 experts in new industries that would lead 4IR. It invested 20.2 billion won (around 18 million U.S dollars) in public-private projects related to artificial intelligence.
South Korea, constrained by its lack of natural resources and small local market, has been export driven — and 4IR will not change that.
Park's government acknowledged that in order to attract more foreign investment into the country, Korean companies must join the global value chain — i.e. create value and become integral to world production. It could not be a leader in a vacuum: South Korea must create an ecosystem that could collaborate with leading global companies.
She may now be ousted from office, but this drive to lead 4IR remains, inherited by the succeeding Moon Jae-in administration.
Despite the government push, there are questions over whether local companies have what it takes to be pioneers. Moon's longtime rival and former software mogul Ahn Cheol-soo, while running against Moon in the presidential race, criticized Moon's proposals for instruments of top-down control such as a Fourth Industrial Revolution Committee. Ahn stressed the need for private-sector leadership.
"[Korean political] candidates use the keyword '4IR' in a sense to package themselves as experts in industry and economics," said Im Il, an associate dean and information systems professor at Yonsei University. "But I'm not sure whether they're really prepared with well-thought-out policies."
The implications of such a fundamental shift as 4IR, of course, are vast and complex.
But with the right preparation, South Korea could have all the ingredients to be at the forefront of the movement. The country boasts a rapid transformation from a war-torn country in poverty in the 50s to one of the world's most developed economic powers.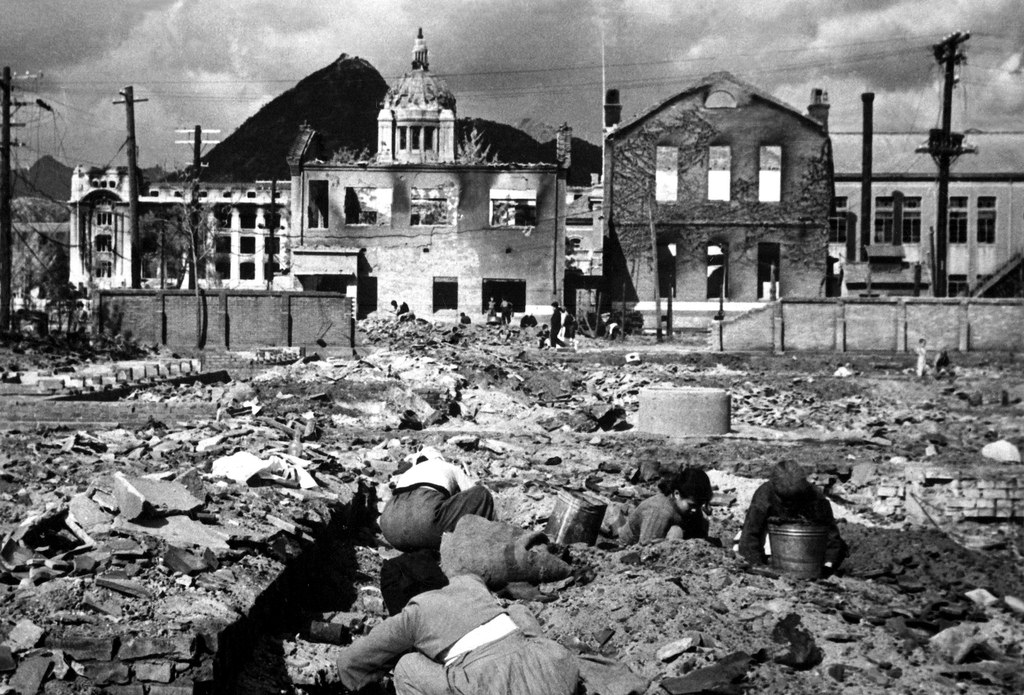 It started catching up with global economic powers through manufacturing and construction in the 1960s and 70s. This rapid modernization, followed by heavy government investments in telecom infrastructure, provided a springboard that launched South Korea into the IT revolution of the 1990s and 2000s. Now, the country is geared up with some of the world's best internet infrastructure, highly trained engineers, and global tech powerhouses.
The government may have successfully laid the foundation for IT innovation in the 1990s and 2000s, but things have changed since then. Billion-dollar investments may not be as effective in bringing about the 4IR era as they were in decades past.
"The government can support and facilitate innovation, but it cannot lead it," said Im.
Im, who also wrote the book "Insight into the Fourth Industrial Revolution," said South Korean companies overall hesitated to commit to 4IR because they didn't know how to proceed or whether they could succeed at all.
They may be experienced in quickly catching up with Japanese or U.S. market leaders, but are not industry pioneers, Im argued. "They do not have successful experience in terms of leading the industry and initiating revolutions or innovation. They want to see some proof that 4IR is important, and that they can make money and be successful in it."
At the root of the hesitance, many suggest, is fear. The deep-seated fear of failure in South Korea has kept innovators, investors and industries from taking the risks that separate the fast followers from the pioneers.
The lack of a safety net for those who fail, paired with the harsh criticism of failure, hinder young people from becoming entrepreneurs — this is partly why the civil service and conglomerates are some of the most desired workplaces (for the ideal spouse, at least).
According to Daniel Connolly, a research professor on 4IR at Korea University, South Korea's strict regulations, culture and society don't allow for the risk of creativity — a key ingredient of the innovation required in 4IR.
Aggravating the problem is the top-down business culture that hinders employees from feeling free to speak openly to their seniors, noted Lee Yong-kwan, president of Bluepoint Partners, a local accelerator for artificial intelligence and other next-generation technology startups. That kind of militaristic hierarchy may have helped South Korea succeed in the manufacturing economy, where productivity was key, but it hinders innovation and creation.
"The major characteristic of 4IR is fusion — it needs communication and openness," Lee said. "Culture is a major factor for accepting 4IR, but I think it's a big challenge for Korean society to change."
South Korea is behind global standards even in areas like protecting copyright and intellectual property, which are integral to 4IR because it requires a knowledge-based economy, Connolly said.
Regardless of whether people are scared, unprepared, even unaware, 4IR is already happening. Those who catch on first will have the best chance of succeeding in it.
Major South Korean companies are jumping on board. Hyundai and Naver are working on driverless car technology, while telecom companies are launching artificial intelligence-driven secretaries. Kakao is developing chatbots that will help businesses better serve customers. And LG has a suite of smart home appliances, from air conditioners to refrigerators, which users can control from their smartphones.
But the certain negative fallout will be impossible to ignore. Some jobs will get easier, while others will be entirely replaced. From assembly line workers at Hyundai or Kia factories to cashiers at McDonald's, more and more jobs will give way to machines. Just as the U.S. has experienced over the past decade, manufacturing jobs will give way to those in the service sector because of technology.
"If we reach 100 percent automation, then nobody can earn a salary in the market. Companies would like to join the race, but how can we solve the problem for the individual?" said Song Gil-young, executive vice president of Daumsoft, which analyzes big data on human behavior.
It's already happening: Chatbots are replacing representatives at customer call centers and machines are replacing assembly line workers in factories. Older or less versatile workers in aging industries simply won't be able to constantly reinvent themselves.
That means the social divide will deepen between those who can catch up and those who don't. Experts say that South Korea, whose aging rural population is already dwindling, will see an increased gap not only between urban and rural populations, but also between the urban rich and urban poor, and services and manufacturing.
Im believes that while 4IR in South Korea exists mostly as a concept for now, the economic impact will be felt by many Koreans, especially in the next five years. This could create social instability and put the economy at risk of a recession, he said. Korea's powerful labor unions, especially in manufacturing, are also expected to resist these changes.
Already, the fear is beginning to kick in. Nearly 9 in 10 South Koreans believe the job market will shrink due to 4IR, with 76 percent fearing technological change will threaten their jobs.
Connolly is skeptical that liberal arts majors and vocational school graduates will be able to ride the wave. It's skills like coding and making apps that are needed in 4IR, he says, though he admits that he can do neither.
"Change is coming to everyone's job. Some might get a little easier…but there's a risk in all of these innovations that they will make our jobs obsolete," he says. "Young people have to be more critical of what they learn…and prepare for change."
Innovation happens when people have knowledge in diverse fields and find synergies between them to solve problems.
But can South Koreans, who are taught by exam-driven schools to obsess over memorization and high test scores, innovate? "Part of the Fourth Industrial Revolution is creating innovative people and an innovative population. The real barrier is probably Korea's education system," Connolly said.
Im of Yonsei University expects that, over time, the current regimen of memorization and high test scores will be disrupted. "The biggest impact that I foresee is changes in people's opinions about education. In the future, creativity and understanding human nature will be very important," he said.
"The idea that one can go to a good university and get good specs — Korean youth are already realizing that is a fiction," Connolly said. "But 4IR demands people who are willing to re-educate themselves over and over again."
There is a limited capacity for the current generation of educators and policymakers to directly prepare young people for this. Decision makers at that level, now in their 50s and 60s, grew up in an economy of agriculture and light industries, but society has shifted dramatically since then to depend on information, connectivity and globalization.
"People from the past cannot teach the people for the future," said Song.
Yvonne Kim, Ryu Ji-min and Jane Kim contributed to this article.
Cover image: The Fourth Industrial Revolution is happening. (Source: Pixabay)
Become a subscriber to access all of our content.