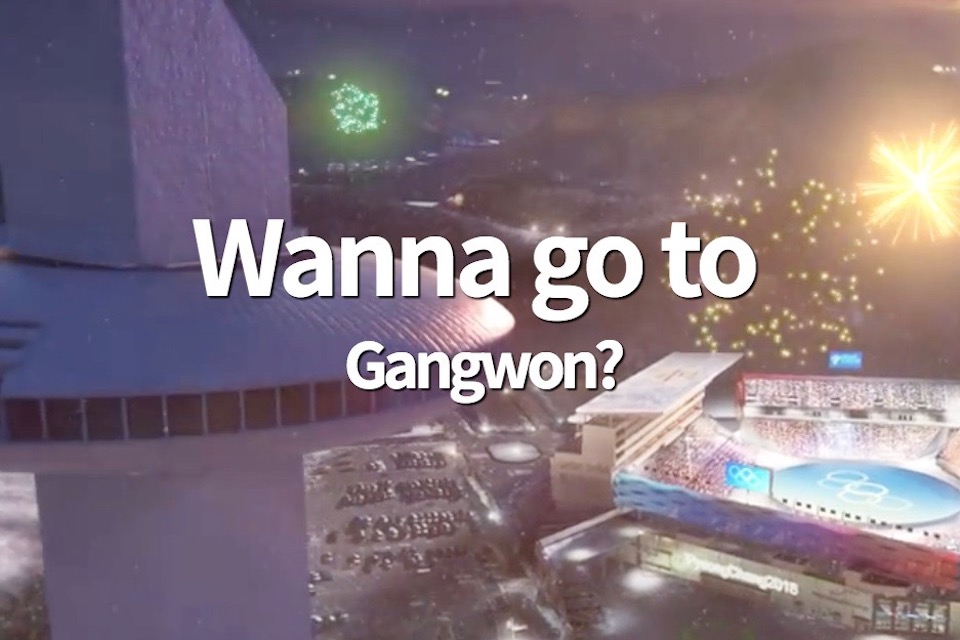 Finding Pyeongchang Accommodation: A Hard Time Even for Die-Hard Fans
Salt Lake City businessman Everen Brown is an Olympic superfan, having attended no fewer than 14 Olympiads. To continue the momentum, he flew to South Korea in October to search for accommodation for the coming Pyeongchang Winter Olympics, having failed to find anything online.
But even on the ground in Gangneung, the host city where most ice-based events will take place, Brown found the search for adequate accommodation, close enough to transit areas offering buses to the Olympic venues, simply frustrating. He was confronted by a series of obstacles that included a language barrier and a lack of insightful knowledge from tourist information staff.
Desperate to find appropriate lodging for his large contingent of Olympic megafan friends and family coming to South Korea, who will be spending tens of thousands of dollars on flights, accomodation and tickets, Brown resorted to enlisting the help of Korea Exposé to assist in the matter. (Full disclosure: Brown paid a Korea Exposé staffer for services rendered.)
This is the extent to which seasoned Olympic spectators are willing to go in order to enjoy the Pyeongchang Olympic Games. And, as Korea Exposé discovered, it was no easy ride arranging accommodation — even when speaking Korean.
D-30: Don't Worry, Be Happy
In an attempt to assuage visitors, the Pyeongchang Olympic Committee (POCOG) sent out an email on Jan. 9 to its newsletter subscribers, stating, "No more worries about where to stay! Rest easy and enjoy the Pyeongchang 2018 Winter Games."
But with less than one month to go before the opening of the games on Feb. 9, "Good luck" still seems to be the unofficial message foreign visitors are receiving.
For many months, the problem of extortionate prices for accommodation has plagued the Pyeongchang Olympics. Lately, it was discovered that visitors are unable to book high-speed KTX train tickets to Pyeongchang in advance for Feb 14-18 — a period that coincides with South Korea's Lunar New Year public holidays. As earlier reported by Korea Exposé, priority will be given to South Koreans when bookings for these specific dates open on Jan. 17. The biannual public holiday exoduses are infamous for the complete sell-out of KTX tickets within 30 minutes.
In its Jan. 9 email, POCOG acknowledged a problem with over-inflated accommodation prices, telling potential spectators that "skyrocketing accommodation fees are no longer a concern" but to nonetheless report overcharging if the practice occurred.
POCOG also implied that there were enough accommodation facilities within the areas that will host Olympic events, and that shuttles would be available for spectators staying outside the host cities (but adding that these would be provided on a "prior reservation base").
Sleepless in South Korea
When Everen Brown visited Gangneung, he found that many rooms were in fact still available during the Olympic season. The only problem was that the staff did not speak English and quoted him extortionate prices, or made unreasonable demands such as having to block-book dozens of rooms or entire properties.
At a small visitor center set up by Pyeongchang 2018 in Gangneung, Brown was handed a leaflet with stock information listing four recommendations that would prove useless: a hotel chain that does not have hotels near Gangneung center, a traditional Korean hanok dwelling booking site (in Korean only), a Korean Tourism Organization site offering a selection of recommended hotels (again, in Korean only), and an option of staying at a Buddhist temple (none of the temples are near Gangneung).
He was finally able to lock some rooms down in a motel, just in case nothing better came up. He was asked to pay 200,000 won per room, four times the normal rate of a standard motel room in South Korea.
The POCOG newsletter, as well as the Pyeongchang Olympics website recommends several other websites for finding accommodation in key areas, notably the Gangneung Accommodation Facility Vacancy Information system.
The website gives hundreds of accommodation options, listing South Korean hotel/motel owners' mobile phone numbers (hello phone bill), stating whether he or she speaks English, and showing availability of rooms.
When Korea Exposé called some of the owners in late December, it was clear that, through no fault of their own, the hosts did not speak English, despite being advertised as being able to do so.
Korea Exposé also contacted, in Korean, some of the properties marked as "vacant." It was found that some were in fact fully-booked. Owners of those that weren't insisted on knowing the nationality of the guests coming before even starting to discuss prices. One motel owner expressed annoyance when asked whether his rooms — all smoker-friendly as South Korean motel rooms tend to be — would smell of cigarettes.
He replied, "If you're looking for non-smoking, go to a hotel instead."
Another motel owner said she was not accepting bookings until Jan. 1, no doubt in an attempt to capture desperate last-minute bookings.
The motel that Brown had booked in October offered Korea Exposé a rate 50,000 won lower than he was originally quoted. In the end, Brown settled for that motel as it best fulfilled his modest needs — a bed, a desk and a bathroom.
While Brown had local assistance, getting confirmation of a booking can be another problem for those attempting to reserve accommodation from abroad. The owner of the motel where Brown will stay does not use email or internet banking, and required a 20 percent down payment made to his South Korean bank account to finalize the deal (good luck asking for SWIFT/IBAN codes). He said the booking was complete after checking his account detail at the ATM the next day, but could not provide any receipt for the payment.
Only after much insistence, he finally wrote out a confirmation by hand, took a photo of it with his phone and sent it as a text message attachment.
The fact is that, at time of writing, many rooms are still available — Korea Exposé found some rooms in very good locations. But booking them is the problem: Most are humble motels run by seemingly elderly couples that have no online presence or booking system in place to accommodate international travelers that are used to services provided by the likes of Expedia and Agoda. (South Korea does have very good motel-booking apps like Yanolja and Yeogi Eottae, but they are available only in Korean.)
As more and more potential visitors express outrage at the accommodation woes, organizers of the games are now encouraging visitors to use the government's official tourist information and interpretation service (1330 toll-free within South Korea, +82 2 1330 from abroad) for all their Olympic needs. This might be your best option if you do not have a Korean friend to help you out.
There has been much hype surrounding North Korea's recent decision to attend the games, as well as the celebrity-packed nationwide Olympic Torch relay currently underway in South Korea. But this fanfare unfortunately might not match the mood of fans coming from abroad to cheer on the world's greatest athletes.
Now with his motel bookings secured for his party, Brown's next task is to get tickets for the KTX train from Incheon International Airport to Gangneung. Scheduled to arrive on Feb. 15 — smack in the middle of the Lunar New Year holidays — he may face further challenges before realizing his dream of attending his 15th Olympiad.
Cover image: Screenshot from Gangwon Tourism homepage. Gangwon is the South Korean province that will host the Pyeongchang Olympics (Source: Gangwon Tourism website).
Join the newsletter to receive the latest updates in your inbox.