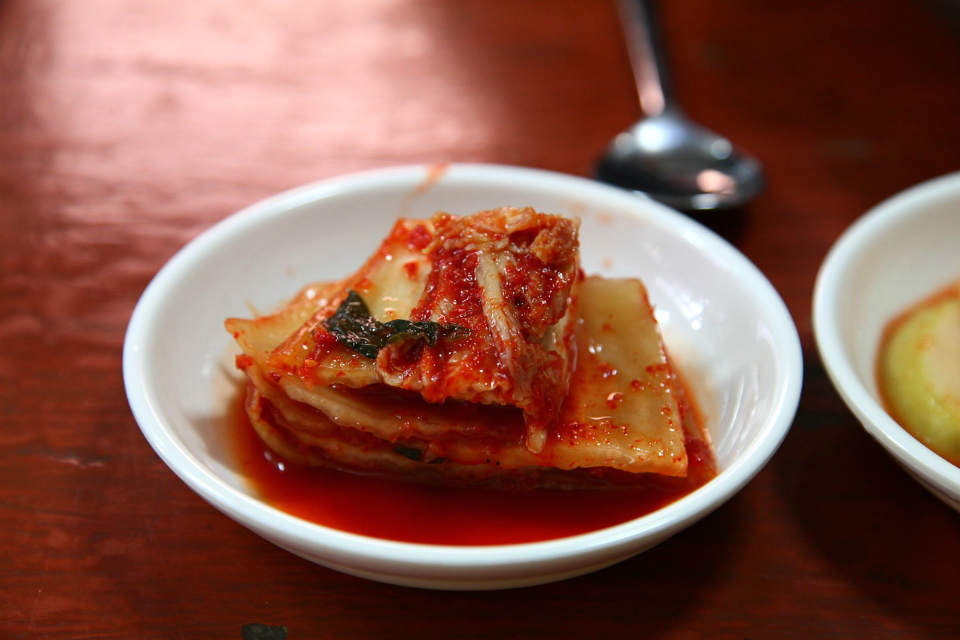 Kimchi Premium? A Quick Guide to Cryptocurrency Trading in South Korea
Unless you have been living in a cave for the past 12 months, you will no doubt have heard of Bitcoin — or cryptocurrencies, more broadly speaking.
While these so-called virtual currencies continue to dominate news cycles on a daily basis, one term you might not have come across is 'kimchi premium,' a bizarre phenomenon occurring only in South Korea.
What on earth is it, and why does it matter?
Short answer: The substantially large difference in the price of a cryptocurrency coin abroad and in South Korea. On any given day, that difference can be up to 30 percent higher in South Korea than in the rest of the world.
Long answer: Kerching! You have just noticed a serious advantage in the cryptocurrency world. The kimchi premium means that you could make unlimited profit just by selling your coins in South Korea — or so it seems.
Why Is There a Premium to Begin With?
There is no exact reason. South Koreans' sheer zeal for cryptocurrencies has made their country one of the biggest trading nations in terms of volume, and there is a big demand for coins on the domestic market. As of Jan. 24, two of the top three exchanges worldwide were South Korean, according to CoinMarketCap. Reasons for this include: advanced infrastructure (high speed internet speed and penetration), familiarity with online payment services, familiarity with virtual investments, and even the presence of offline exchanges. (See Korea Exposé's feature coverage for more information.)
But regardless of why, the premium means that someone could milk the system. This is what it boils down to:
You live in the U.S. and are planning to travel to South Korea. You exchange $1,000 for 1,000,000 won in the U.S. You arrive in Seoul and notice the exchange rate there is 1,000,000 won = $1,300. What would you do? Exchange the Korean won back for dollars, of course, and pocket $300 in profit.
In real life, such trading is done online by seasoned professionals who constantly have their eyes on the ball. Taking advantage of such a price difference has a word: arbitrage.
The same technique works in the cryptocurrency world and, more specifically, South Korea: Buying Bitcoins and other currencies (Ethereum etc.) abroad at a lower price, dumping the coins in the South Korean market at a much higher price, and then withdrawing the resulting funds to start the arbitrage cycle again.
9 Steps of Cryptocurrency Arbitrage
Tempting? In theory, yes, but many people don't bother going through the process. Why? Here's a quick geeky breakdown:
Register at an exchange abroad: this requires submitting ID and proof of address (South Koreans are sometimes not allowed to register on certain exchanges). The verification process can take anywhere between two days and two months.
Register at an exchange in South Korea: same as above, but now with severe limitations.
Deposit money at the foreign exchange, incurring a bank transfer fee or credit card fee, as well as a commission charged by the exchange itself. Unfortunately, as we speak, South Korean banks are reportedly cracking down even on such foreign currency remittances.
Buy coin(s), incurring another commission charge for this purchase.
Send coin(s), incurring another commission charge.
Transfer time: Be aware that the price might drop in Korea while the coin(s) is being sent.
Receive the coin(s) at your exchange in South Korea (for free).
Sell the coin(s) in South Korea, incurring another commission charge.
Transfer the funds to a South Korean bank account, incurring, as you might have guessed, another commission charge.
Given the seemingly lengthy process above, most people either a) cannot be bothered to go through with it or b) think it is too complicated, and, most importantly, cannot generate enough of a profit to cover all the commissions incurred. Right?
Wrong: The kimchi premium is sometimes so high that despite all the commissions (which can amount to something like five or six percent of your original investment), you are still able to generate a sizable profit. Granted, there are daily deposit/withdrawal/trading limits, but arbitrage is real no matter what media reports tell you. Some South Korean websites even automatically calculate in real time the exact kimchi premiums for different cryptocurrencies.
However: The South Korean government does not like this — not one bit. Since last year, it has been seeking ways to curb cryptocurrency trade as a whole. In November, South Korean prime minister Lee Nak-yeon has reportedly said that cryptocurrency trading could facilitate "drug dealing" and other crimes.
"[The South Korean cryptocurrency market] has started to resemble gambling and speculation," Justice Minister Park Sang-ki told the media two weeks ago. "The fact that media have used the phrase 'kimchi premium' reflects foreigners' assessment that the Korean market is abnormal."
He added that his ministry would look into ways to curb the frenzy, including considering a complete shutdown of all cryptocurrency exchanges in the country.
Park's announcement was deemed to be the cause of the ensuing crash in the price of every cryptocurrency worldwide — prompting a backlash (a petition against such a ban had received over 227,000 signatures as of Jan. 24), prompting the presidential Blue House to distance itself from the comments.
New Regulations
Now, "cryptocurrency regulation" is a top search keyword on portal sites like Naver almost every day. In addition to two measures already in place (a moratorium on new cryptocurrency trading accounts, to be lifted on Jan. 30; and a ban on the use of South Korean debit and credit cards for purchasing coins through foreign exchanges), the latest regulations, announced on Jan. 23, boil down to the following:
Mandatory reporting to the Korea Financial Intelligence Unit (the state agency in charge of preventing money-laundering) of a withdrawal when the amount exceeds 10 million won ($9,400) in a single day or 20 million won ($18,800) in a week, because of potential for money-laundering.
A real-name requirement for account registration to prevent anonymous deposits, from Jan. 30 onward.
A ban, in effect starting on Jan. 30, on foreigners' use of South Korean bank accounts to fund cryptocurrency accounts registered at South Korean exchanges.
The last point initially generated confusion as the original press release issued by the government agency in charge (the Financial Services Commission) seemed to suggest that no foreigner would be allowed to trade in cryptocurrencies at South Korean exchanges. It led to misleading articles in foreign media that stated South Korea was implementing a complete ban on trading by all foreigners.
But after Korea Exposé asked what this specifically meant, the FSC's spokesperson, who refused to be named citing agency rules, admitted that the press release was misleading. The statement has since been updated at least twice.
For the record: As of Jan. 24, there is no outright trading ban on all foreigners. It is just that starting next Tuesday, foreigners "will not be allowed to open new bank accounts linked to cryptocurrency exchanges to deposit their money for cryptocurrency trading."
While that sounds awfully complicated, the meaning is simple: Kimchi premium-based arbitrage can continue.
You can still buy coins abroad, sell them at South Korean exchanges, and withdraw the profit in South Korea. But if you are a foreigner, you will not able to transfer money from your South Korean bank account into your trading account at a South Korean cryptocurrency exchange. There you have it.
Still Following?
Do not worry, you are not the only one who is confused. And by no means is this likely to be the end of the debate on what to do with cryptocurrency trading.
The fact is, no one can predict what will happen next (maybe they will eventually ban all foreigners from trading after all). No one can know whether the government regulations will achieve what they set out to do. And honestly, your best guess about the future price of cryptocurrencies is about as good as mine.
Editor's Note: Since the article has been published, reports have come out about South Korean banks cracking down on foreign currency remittances. Step 3 of the "Cryptocurrency Arbitrage" has been edited to reflect this update.
Cover image: Kimchi. (Source: Pixabay)
*
Read more about cryptocurrency fervor in South Korea:
Join the newsletter to receive the latest updates in your inbox.